Andreev reflects on her unique experience interning for YW Boston virtually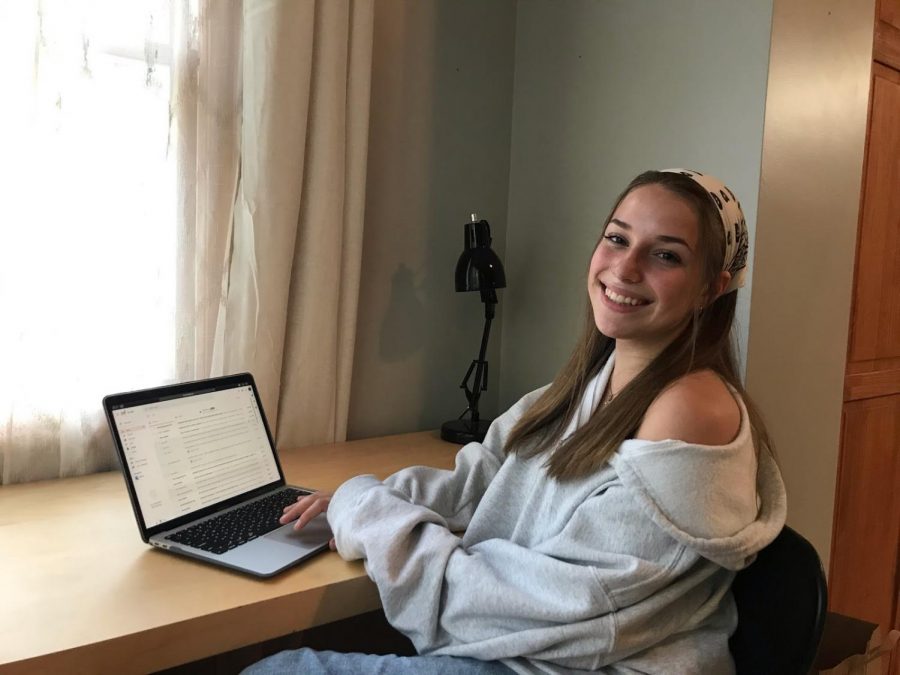 Over the summer, junior Victoria Andreev completed a six-week internship over Zoom for Young Women Boston, an organization that fights for women's rights and racial equality.
Like many teens, Andreev wanted to fill her time during this unusual summer in a meaningful way, despite the obstacles of social distancing. Andreev first applied to a program called Teen Just-Us Boston in which teens can get connected with internships. From there, she randomly got paired up with YW Boston; which has the goal of eliminating racism and empowering women.
"They're trying to eliminate racism with the protests this summer," Andreev said. "A lot of people are going to those and are helping organize them."
Even though it was all over Zoom, Andreev had a busy schedule as an intern.
"They had these things called 'brunch and learns' where everyone would normally get together in a meeting room, but we just did it on Zoom," Andreev said. "Every week we would have a different topic that we would talk about. I was usually pretty quiet because I'm kind of shy, but all of the older people that work there would have really really good, informing and interesting discussions."
As an intern, Andreev would work closely with other members of YW Boston.
"I had a calendar, some days I would have staff meetings, and some days I had brunch and learns. In between those things I would work on projects that I was given," Andreev said. "Every morning I would get an email with an attachment file of things I had to read and take notes on and data that I had to enter. I had a closing meeting at 4:45 every day."
By reading statistics, articles, and PDFs, Andreev was able to learn more about racial inequality. For example, she read about the number of white people killed by police per year versus the number of African American individuals.
"I read so many statistics that were so surprising to me," Andreev said. "I'm not a person of color so I don't understand how it affects people in their day-to-day first hand, but a lot of things were really eye-opening about the statistics."
Andreev gained a new perspective through many thought-provoking conversations. 
"The day before the Fourth of July, there was a conversation about the history behind [the holiday] because it allowed freedom for white people but not people of color," Andreev said. "It was really interesting to hear people that were very well informed about what they were talking about."
In addition, YW Boston has been working with Boston's legislation in an effort to help low-income communities. 
Overall, Andreev enjoyed her time interning for YW Boston over Zoom.
"Everyone there is so passionate about what they're doing," Andreev said.
After her experience as an intern, Andreev encourages others to participate in internships.
"It was a really cool learning experience," Andreev said. "I haven't worked in a professional environment like that before, so it was like an introduction to what it's like in the professional world, and it was very valuable. Definitely at least once apply for something like this, because I learned so much and it was such a great way to spend my time doing something like helping people."