Donahue crafts second prom dress design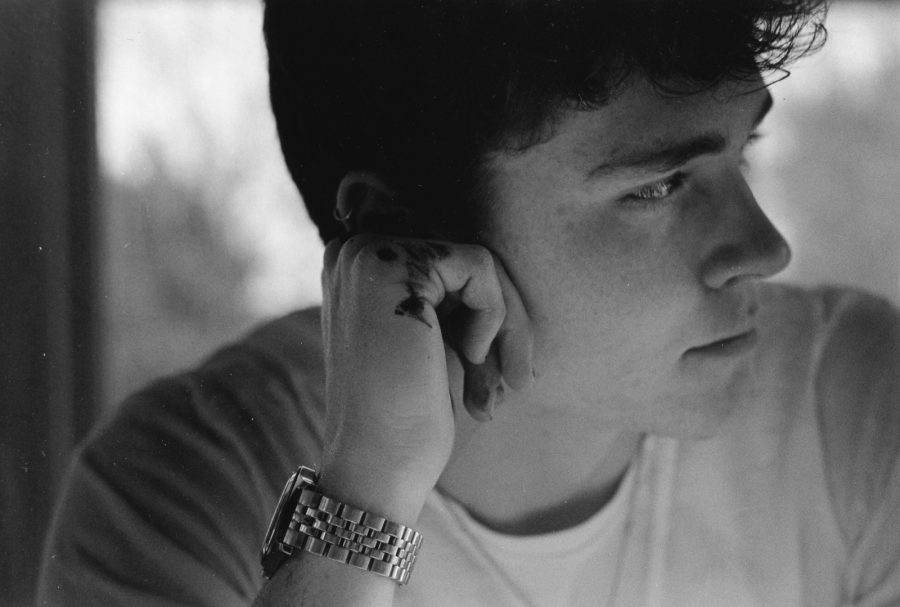 Senior Max Donahue, who dazzled last year's prom with a dress he designed and created for then-senior Bella Roy, designed a custom cream- and rose-toned gown for junior Paige Albers for this year's prom.
Donahue, who plans to pursue fashion design at Parsons School of Design, approached Albers last August with the idea of designing her dress.
"I just think she's really pretty, so that's why I went to her," Donahue said. "I thought she'd model my dress well."
Even though Donahue has designed multiple dresses for art and the one for last year's prom, he has given this design a much different approach.
"This year it's more business-oriented," Donahue said. "The dress itself is more of what Paige wants than what I want. I'm selling it to her."
Albers said that she isn't nervous to have Donahue design her dress.
"I'm more willing to take the risk because we had a lot of time to make a dress and last year he made a beautiful dress," Albers said.
With the different approach, Albers's dress will be much different than Roy's.
"Last year it was more of my design because I went with Bella, who was a senior, so it was my prom, not hers," Donahue said. "She wasn't really expecting to go to prom, so I said 'Hey here's a dress if you want to wear it then come to prom with me,' and she did."
For Albers's dress, Donahue sketched a whole collection based off of his experience this past summer taking a course called "Fashion Design Process" at Parsons Paris.
"[The dress] was originally based on neutrality and nature and roots, in the sense of knowing your roots and where you came from and how that changes," Donahue said. "I wanted to make it less of an artistic piece and more of a wearable piece."
Albers feels that Donahue's process is giving her the control to make sure he will design a dress she loves.
"I like things simple and elegant, and I think that shows in my dress," Albers said. "He wanted to do a lot more detailed stuff; we both compromised on that."
The process itself also gives Albers a unique experience that most people never have.
"It's not a normal experience and I'm really excited to wear it to prom," Albers said.
According to Donahue, the dress is almost done.
"I'm really happy with the one I made," Donahue said. "I made a different one that didn't work out, so I'm happy with this one."
Albers will debut Donahue's design at prom on May 20.
About the Contributor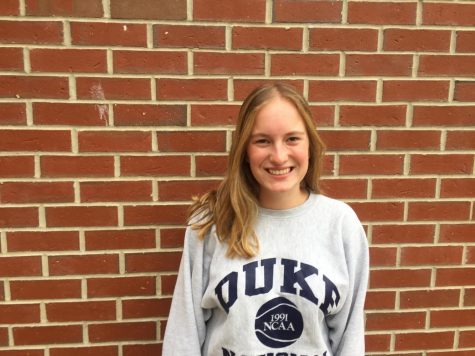 Liza Armstrong, Online Editor
Liza started writing for the paper her freshman year in journalism class after some not so subtle hints from her eighth grade English teacher.  After...