Donahue dazzles date with dress design
Junior Max Donahue embraces his talent for fashion design through his latest project: making a dress for his prom date.
When did you start to design and create clothes?
"When I was about eight or nine I learned how to hand sew, but then I stopped for a while because it wasn't really cool for a guy to be interested in fashion design. So, because of social influences, I didn't really do that much sewing. But recently I just wanted to be doing it more because I really love doing it, so this year I picked it up again. I guess it's kind of a skill that once you learn it, you remember it because those basics that I learned really helped me figure out how to make this design myself. I started actually making garments this year, and that dress was the first big project that I've ever done."
What is the design process like?
"It all starts with an idea. I think when I came up with this dress, I probably had about 15 sketches, just different ways that I thought it might work best. After sketching I went fabric shopping, which is an intensive process, because I had to decide which ones would match, which ones look best, and which ones feel the best. Then after I have the fabrics I make patterns, so I use tracing paper to make the patterns for the bodice [top], the skirt, and any other pieces that I need."
What inspired you to make the dress for your prom date?
"[Fashion design] is really a stress reliever for me, and it helps me get through the day. School really stresses me out, so designing is really the only thing that I truly enjoy doing, and by making the dress, it was a way for me to be happy. Right when I thought of trying to design again, I just thought 'I want to design Bella's prom dress.' Bella really inspires me as a person, and as soon as I started designing, I pictured her in it."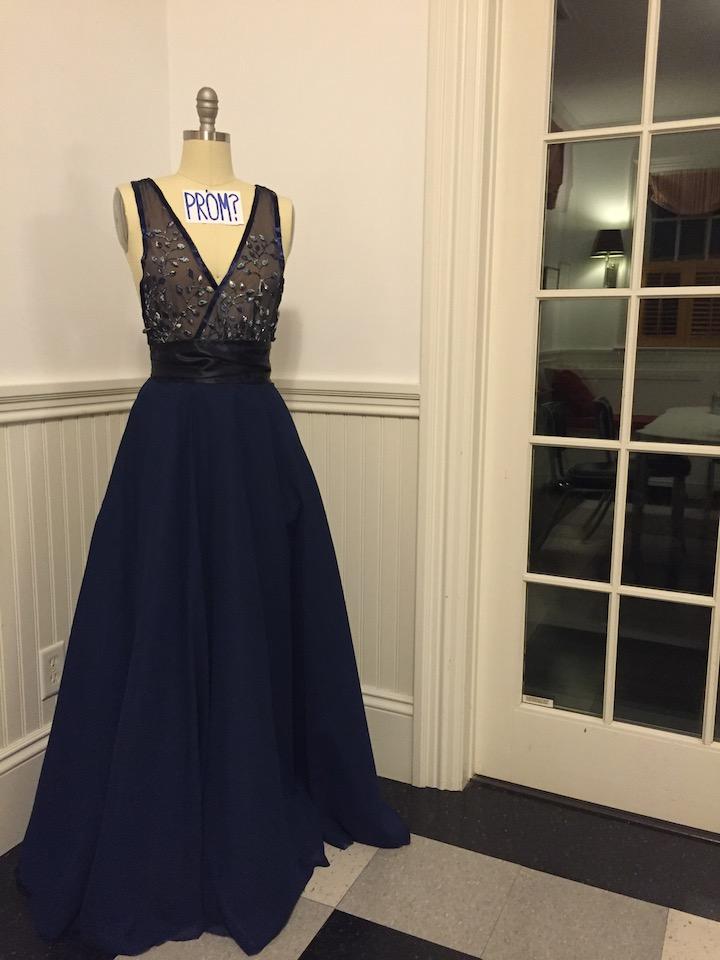 What do you think will be some reactions towards the dress?
"I hope it's not actually ugly and I'm the only one who thinks it looks good. I'm excited to see Bella in it [and] I hope other people's reactions will be the same."
Does your family know about your love for fashion design?
"Yes, I've basically taken over the whole house. I do all my designing in the dining room, so the whole dining room table is covered in my fabrics and my sewing machine and my patterns. Then I have a dress form mannequin that I keep in there too. Sometimes at night when I stay up late, once everyone's in bed, I bring it out into the kitchen because there's more space for me to actually lay things out."
Who are some of your fashion inspirations?
"As far as people in the fashion industry go, I'd say Marc Jacobs, Naeem Khan, Valentino, Kanye West, and Lady Gaga. All of them have strong influences, especially celebrities like Kanye, Lady Gaga and Rihanna. They have a strong hold in the industry, so the entire industry follows what they do. I think that's inspiring because people will be able to control an entire industry by their work and style."
Is there anyone at school that inspires you?
"Inspiration wise, all of the art teachers. I talked to them through this whole thing about fashion, and they have connections to some students who have gone to fashion school, which is nice. No one really specifically inspires me in the school, but I'll definitely notice when someone dresses well, and I really appreciate that."
What are some of your goals for the future?
"I'd like to go to design school. Long term, I'd like to have a clothing line and a brand, but for now it's just making more things that people can wear. I have to learn more about marketing and business, but I'd really like to start up my own brand."
Do you dress to express your personality?
"I dress how I dress. I dress to express myself, but I also pick things that I think will look good. I think fashion is an art form so I really put thought into what I wear."
About the Contributor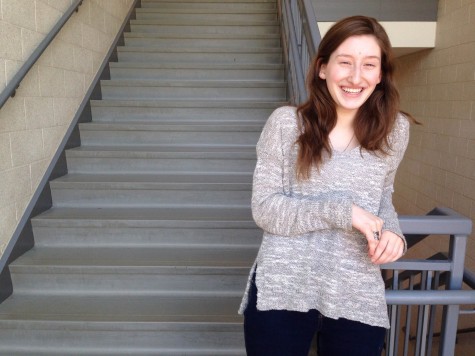 Diana Roy, Opinions Editor
Diana Roy completed a Journalism class and joined The Harbinger as a freshman in 2013. After taking a break from extracurricular activities due to a hip...