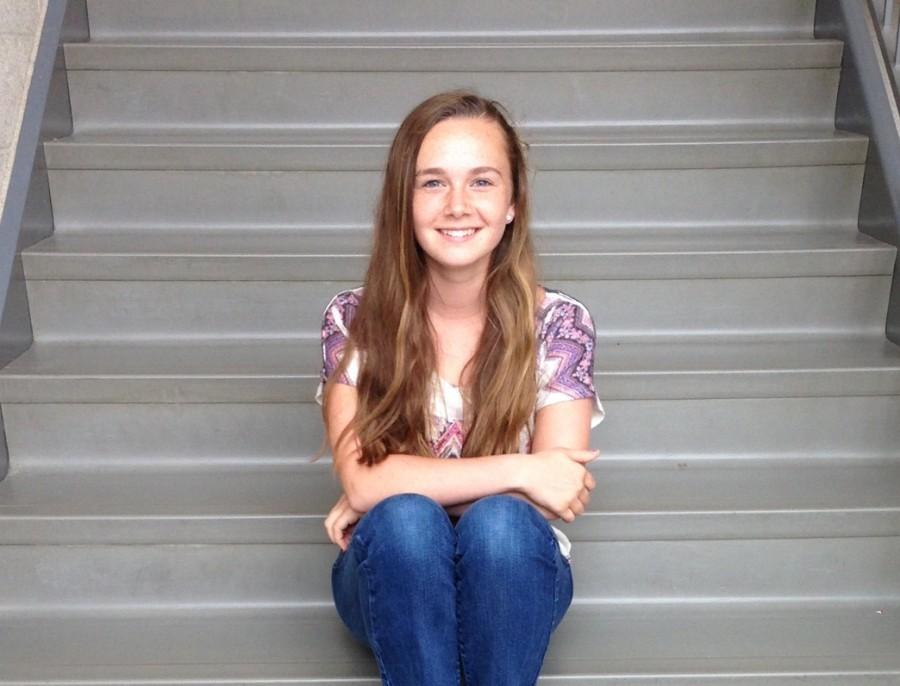 My name is Jen Fox, and I'm currently a senior and Co-Editor-in-Chief with one of my best buddies,
Riya Pujari
. When I'm not in the Publications room, I'm either reading Harry Potter, getting through some homework, or off on a run. I love going on long nature hikes and drinking hot chocolate despite the time of year (please see the profile of Managing Editor
Diana Roy
). I am also a firm animal advocate and environmentalist, as well as a vegetarian. I'm Vice President of the Class of 2017, and part of more clubs than I should be. My not-so-secret desire is to live in a treehouse with a pygmy marmoset monkey, because they're small and playful. Unfortunately, it is illegal to own a pygmy marmoset as a pet, so my dream remains dormant. I'll just have to be an astronaut instead.
Jen Fox, Co-Editor-in-Chief
Jun 04, 2017

Senior Reflection: A little inspiration while you wait

(Story)

Apr 10, 2017

Expelling class rank: proposing reform

(Story)

Feb 15, 2017

Mead leaves big shoes to fill after retirement

(Story)

Dec 19, 2016

Four winter celebrations, one shared sentiment

(Story)

Sep 10, 2016
Jun 28, 2016

The past, present, and future of senior end-of-year antics and festivities

(Story)

Mar 30, 2016

Superintendent Johnson reacts to Hoey's theft of district funds

(Story/Media)

Mar 07, 2016

New Writing Center, elective course available for next year

(Story)

Jan 15, 2016

The people behind the food

(Story)

Dec 08, 2015

Six new additions made to Athletic Hall of Fame

(Media)

Nov 09, 2015

Drowning in alcohol

(Story)

Oct 30, 2015

Halloween festivities

(Media)

Oct 28, 2015

Gore's presidency comes to an end; Clark remains VP

(Story)

Oct 27, 2015

Post-grad Li celebrates completion of CAP program

(Story)

Jun 16, 2015

Compliments gain supporters and smiles

(Story)

Apr 30, 2015

Jeff Yalden speaks, gives life coaching

(Story)

Mar 13, 2015

Two nights of comedy, emotion: 'Random Acts of Theatre'

(Story)

Dec 22, 2014

Senior Auction: high bids for kids

(Story)

Nov 13, 2014

There's a new sheriff in town

(Story)

Jun 04, 2014

Varsity baseball: playoffs recap

(Story)

Feb 04, 2014

Wrestling: grappling with success

(Story)

Jan 22, 2014

Junior Wednesday: Sam Deans

(Story)

Nov 25, 2013

Goodbye paperbacks, hello e-books?

(Story)