Acapacalypse groups performed to kill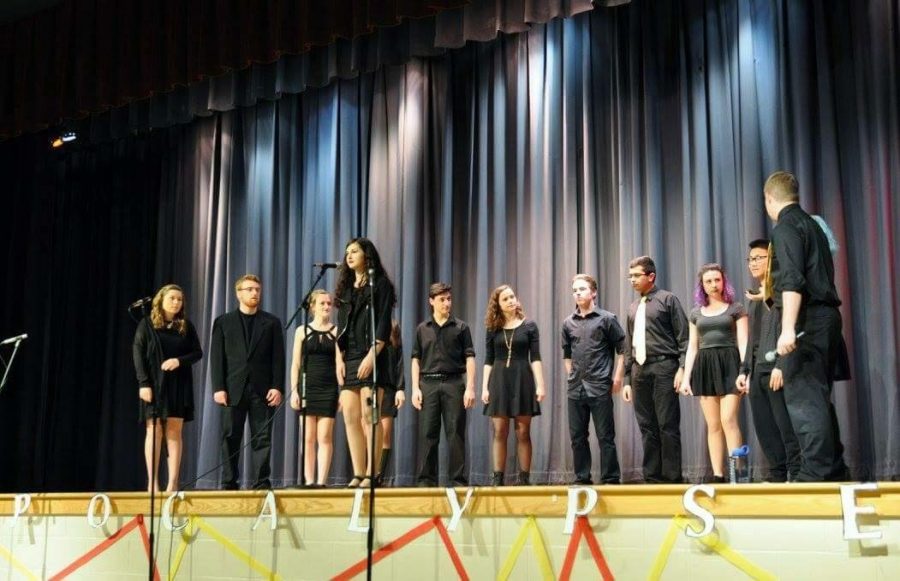 Six local acapella groups showcased their talents for the Acapacalypse hosted by Algoncapella in the auditorium on April 8.
The show's performers, Algoncapella, Ladies First, Soulfege, Marksmen, Vocal Suspects, and Seven's Not Enough, sang songs from many different genres without the use of any instruments.
Senior and Algoncapella member Bits Sangorgi spent countless hours planning the entire show.
"As it came closer it got a lot more stressful trying to coordinate all the different groups coming here, but it definitely paid off," Sangorgi said.
Algoncapella set the standards high with five songs, highlighting the hard work and dedication leading up to their performance according to senior Henry Fournier who is also a member of Algoncapella and Soulfege .
"We really came together and I think we put on a good show, so I'm really proud of everything," Fournier said.
Ladies First member and sophomore Jen Piekarz thought the night's seamless performances could not have gone better.
"All the groups performed perfectly," Piekarz said. "There is so much talent in our school and the schools surrounding us."
Ladies First performed a rendition of Nirvana's "Heart-Shaped Box" with lead vocals sung by junior Chloe Bernier.
"Chloe has a really unique voice and it's very beautiful," sophomore Kayleigh Travins said. "I think their group is very well put-together."
Acapella offers many benefits to those willing to put in the effort and time to be in a successful group.
"[I love acapella] because of the camaraderie, all the fun times that people have through music, and the fact that it sounds cool," Fournier said.
Fournier led Soulfege in a performance of "Hey Jude" by the Beatles, impressing junior Michaela Garvey who will lead Soulfege next school year.
"We worked really hard on that arrangement for a while, and Henry's voice sounds so good singing the Beatles," Garvey said.
Each group felt tremendously proud of their performances, and were happy with the end result of all the hard work.
"It's so cool to see it all come together, how all of our personalities and voices fit together to finally get somewhere and sound so good on a song," Garvey said.
About the Writer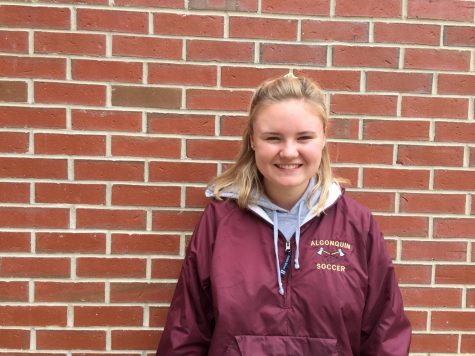 Paige Morse, Editor-in-Chief
Paige Morse began writing for the Harbinger during her freshman year. She has written many A&E pieces, but dabbles in sports, news and opinion. Outside...