Tang's Insta makes food pop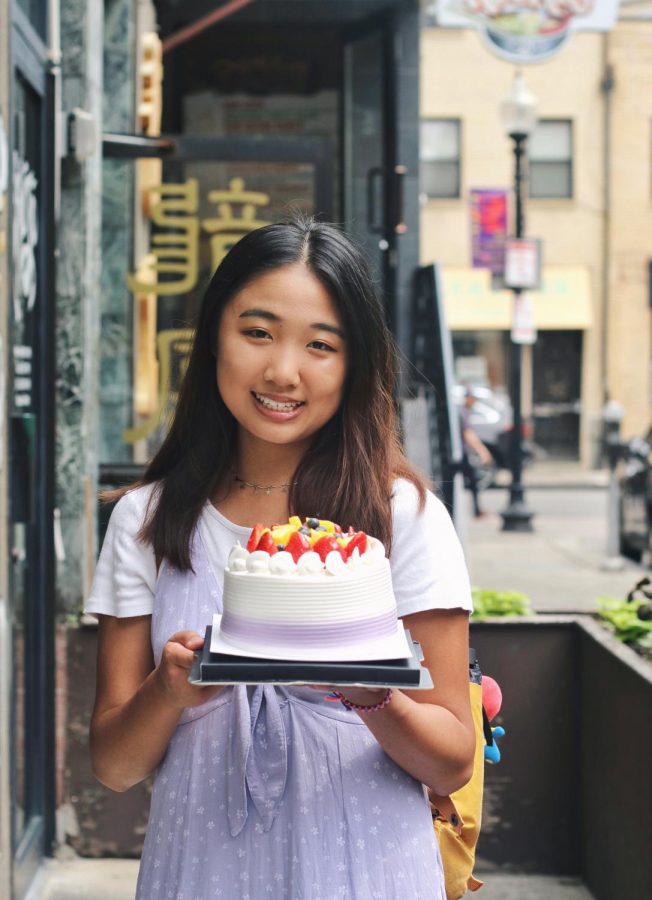 Food enthusiast, sophomore Brianna Tang runs a food blog through Instagram, (@toomanybites) with over 3,000 followers. Tang gets invited to events to review food for specific companies and local restaurants.
Tang spends a lot of time creating aesthetically pleasing Instagram posts. Her posts are quick reviews on local restaurants. The posts are liked by a wide range of audience members.    
She started her food blog account out of boredom one day towards the end of 2017.  
"I didn't really start using it until the end of 2018…I was bored one day in the summer, and I found some cool food accounts online," Tang said. "I thought, I could do this too, because I eat a lot."
Tang currently has around 3,800 followers on her Instagram account. She isn't actively striving to reach a certain number of followers, but said she would still like to reach 5,000 in the future.
Most of the companies Tang works with are local or easily accessible to her.
"I've been working with Edible Arrangements," Tang said. "They've been sending me monthly products to try, and I can order stuff off their website to try. I've also worked with a lot of local restaurants, in Boston."
One of Tang's close friends, sophomore Aimee Yu, has visited restaurants with Tang and experienced Tang's review process
"We go to a couple restaurants a day, and that usually results in about ten posts in one full day," Yu said. "We usually will take the train in the morning to Boston, and return around five or six in the afternoon. Her posts are high quality. She uses a nice camera, and takes her time on posts. We help arrange the food, and hold it up for Brianna to take pictures."
The food blog has become a big commitment for Tang who says she spends a lot of her time working on reviews and trying new restaurants.
"A lot of the restaurants I go to are in the city, so I don't always have a lot of time for reviews since it's far away," Tang said. "During the school year, I mostly focus on stuff that is sent to me, and I just shoot [pictures] at my house." 
"She puts in a lot of effort, and she cares a lot," Yu said. "She likes doing it, even though it is a lot of work for her.  If she didn't enjoy doing food reviews, I don't think she would still be doing it, because of the workload." 
Tang doesn't get much of a profit from doing these reviews, but she often does get to order what she wants off of a restaurant's menu for free. 
Tang suggests visiting some of her favorite restaurants including NU Kitchen in Worcester and Tatte Bakery in Boston.