REVIEW: Lana Del Rey's long-awaited album leaves fans impressed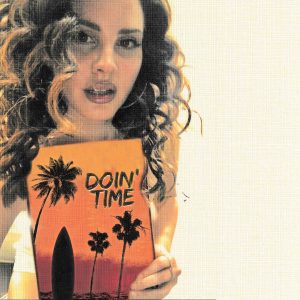 Lana Del Rey's vocals flourish on her sixth album, "Norman F******* Rockwell."  Listeners are overwhelmed with emotions as Del Rey deconstructs the feelings of love and loneliness in Hollywood and the Hamptons.
Unlike previous albums, "Norman F******* Rockwell" is almost a diss at the American dream itself. In the past, Del Rey has been seen performing in front of an American Flag and preaching themes of patriotism in her songs. Fans can notice a vast change in her opinions of America on this album.
Norman Rockwell is most known for his illustrations of an idealistic American life. Del Rey choosing to name the album  "Norman F******* Rockwell" feels as if she is making fun of this view on the perfect American life. 
Something to notice about the album is its extreme use of profanity. You can hear how raw her feelings are through her explicit lyrics and titles such as songs.
Themes of loneliness are very apparent in Del Rey's songs. "I moved to California, but it's just a state of mind" she proclaims on her song "F**k it, I love you." She is showing how once she idolized the culture of California, but it turned out that California itself can't change your state of mind. This highlights her goal of reaching the "mentality" of the people living there. 
With a voice like no other, Del Rey's vocals are unmatchable on this album. Her pitch in "How to Disappear" hits every mark and creates music that speaks to the soul. 
As a Lana Del Rey enthusiast, this was an album all fans have been waiting for. In 2018, Del Rey released singles like "Venice B*tch" and "Mariner's Apartment Complex," leaving fans wanting more and craving the full album. It took almost a year later for the whole album to come out, but it was worth the wait.
Nowadays, music seems to just be random lyrics thrown onto a track. After listening to "Norman F******* Rockwell" in its entirety, I found it very refreshing to know that someone out there still knows how to make meaningful music.