Panelists share ins and outs of college admissions process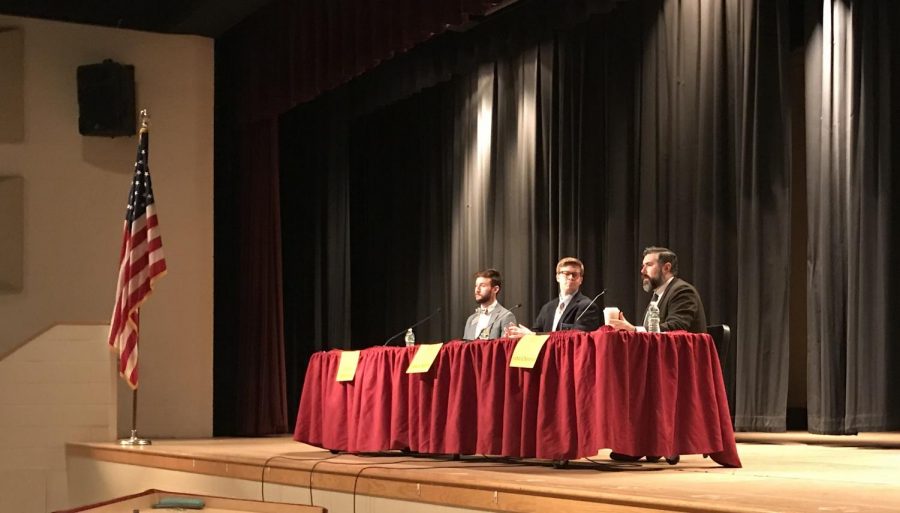 Three undergraduate admissions counselors, traveling from Boston University, Trinity College and Framingham State University, spoke to the junior class and their parents about the basics of the college planning process in the auditorium on January 31.
The guidance department organized this panel to provide students and their families with the opportunity to gain first-hand knowledge about the college search and application process, as this critical period is fast approaching.
"We're very fortunate to have three admissions counselors joining us this morning to share their insight around the admissions process…They do have some very important information that as you move through junior year and into senior year is going to become more and more relevant," Director of Guidance Lisa Connery said to the junior class at the event.
Moderated by guidance counselors Andrea Hotchkin and Pamela Mackey, the panel discussion touched upon topics ranging from the role of social media in admissions to the importance of a student's transcript.
Assistant Director of Admissions at Trinity College Jason Klem started off by commenting on what is often the most influential factor in a student's decision to enroll in a particular school: that intangible, hard-to-describe but remarkably powerful gut feeling.
"I can't tell you how many students I've talked to who say 'Ah I know it sounds sort of cliché but I just really got that feeling that the school was the right fit,'" Klem said. "And I don't think it needs to be considered cliché because it's so widely felt, and I think it's the right feeling to get."
Another significant takeaway from the event was the advice given by Assistant Director of Undergraduate Admissions at Boston University Griffin Monahan regarding the authenticity of a student's college essay, which many juniors will start drafting over the summer.
"A good college essay is an essay where you're able to communicate who you are clearly to me or whoever is reading it on the board of admissions," Monahan said. "If you're creative, it's creative. If you're funny, you're funny. If you're not funny, don't try to be funny. It comes off really poorly."
Following the moderated discussion, the panelists responded to questions from the audience. During this Q&A session, they explained, among other things, the difficult task of creating a balance between academics and extracurriculars.
"We might see that a student is so over-involved that it's having a negative impact on their academic performance," Assistant Dean of Admissions at Framingham State University John Chenier said. "That's a pretty drastic red flag for us…The reason that you're coming to college is to study and to pursue an academic life for those four years… That being said, we want to see that a student is involved and that they're passionate and authentically passionate or involved in something that's important to them."
Though the thought of beginning college applications might seem daunting, the admissions counselors and the guidance department want to help students navigate their way through this complex process.
"Ultimately, we're trying to set students up for success not failure," Klem said.
About the Contributor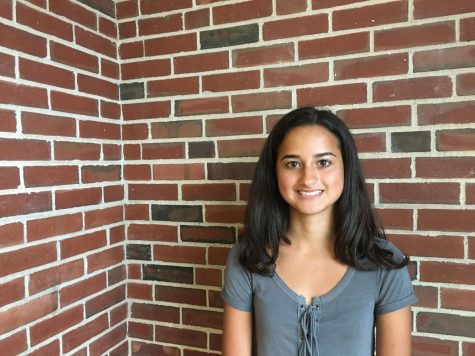 Gabriela Paz-Soldan, Editor-in-Chief
Gabriela started writing for the Harbinger at the beginning of her sophomore year through Journalism class. She is currently Editor-in-Chief.