REVIEW: 'Both Sides off the Sky' brings fans back to classic Jimi Hendrix sound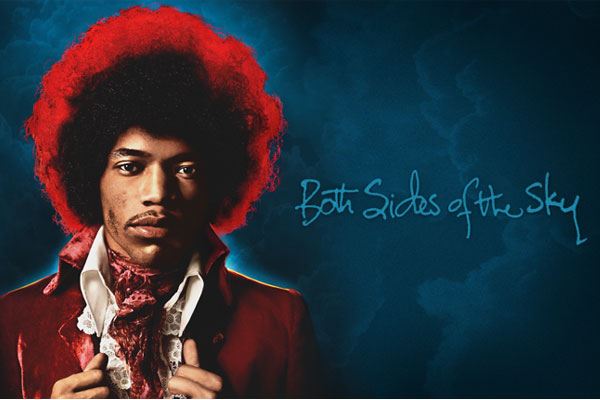 Hang on for a minute...we're trying to find some more stories you might like.
Like most high schoolers, the music I listen to is a part of my identity.
The kind of music I like is classic rock. People always ask me who my favorite artists are and it's never hard for me to to tell people that I love Jimi Hendrix. Hendrix came to fame in the 1960's but his career was cut short when he passed away in 1970. His eclectic rock sound and tricky guitar work were his claims to fame and now they are back almost 40 years later.
Jimi's new album "Both Sides of the Sky," is a collection of unreleased songs by Jimi during his lifetime which were compiled into this 2018 album. Hendrix is known for his 60's rock and has been a household name for decades. This album has a different tone than some of Hendrix's well known classics like "All Along the Watchtower," "Are You Experienced" and "Purple Haze."
Most of these songs such as "Mannish Boy," "Jungle" and "Sweet Angel" have a more classic bluesy feel that casual Hendrix fans wouldn't be used to, but his songs that include guest artists such as Stephen Stills, Buddy Miles and Billy Cox seem more classic Hendrix with impressive guitar parts.
One thing I disliked about the album is how long certain songs drag on. "Hear My Train a Comin," "Georgia Blues'" and "Cherokee Mist" are all over seven minutes long and I lost interest a few minutes into the songs.
Not every song is accompanied by other instruments; some of them such as "Things I used" and "Georgia Blues" are just guitar playing by Hendrix which might not  be appreciated by many because none of Hendrix's mainstream songs are just guitar music. However, the album still has the classic Jimi Hendrix style of intricate guitar riffs.
The best thing about the album is that fans have spent decades without new music from Hendrix, but the time has come for his non- released songs to be given to the public. The album brings 2018 listeners back to the 60's and audiences still gets the 60's vibe of classic Hendrix even though "Both Sides of the Sky" was released in 2018. Although Hendrix's career ended years ago following his death, his music lives.