Laughton to retire after 23 years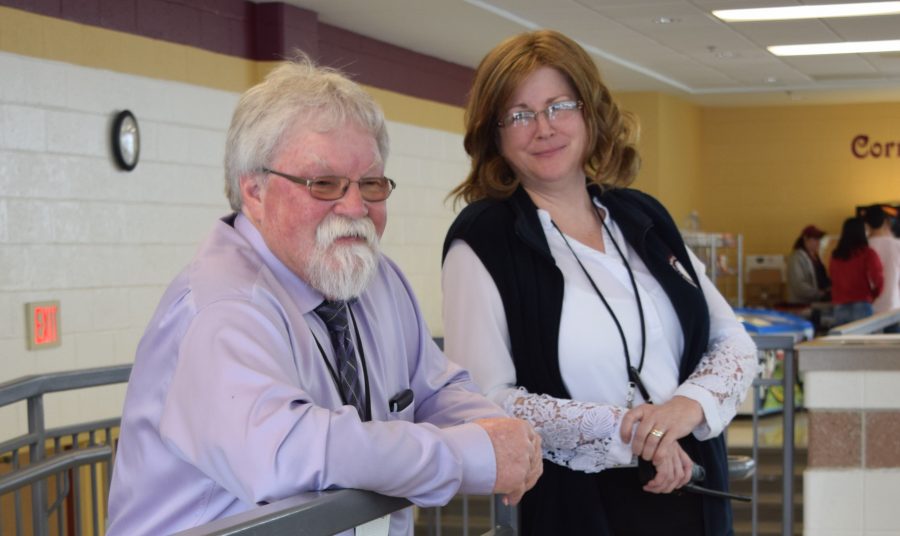 After dedicating nearly 23 years to the students and faculty of Algonquin, Assistant Principal Mel Laughton has decided to retire at the end of this school year and due to budgetary constraints, may prove himself to be truly irreplaceable.
Laughton started working at Algonquin on February 18, 1994 as an intervention tutor and has continued to serve the student body as one of the three assistant principals. However, Laughton has decided to retire this year because he feels it is time to pass the torch to someone younger and someone who will be equally if not more dedicated than he is.
"[I have decided to retire because] I understand that I will be turning sixty-nine in July and that the school can be better served by somebody who can be here every day and be as dedicated as they can possibly be," Laughton said.
However, according to Principal Tom Mead, due to budgetary concerns, there is currently no progress in finding a replacement for Laughton.
"… Replacing Mr. Laughton with a successor assistant principal is still pending in the budget," Mead said. "I am hoping we have enough funding to fully staff us and that includes three assistant principals, but we don't know that for sure yet."
Laughton has had an impact on Upper School secretary Charlotte Brillhart and senior Mark McWilliams who knows that he'll be missed for his kindness and even his distinctive vehicle.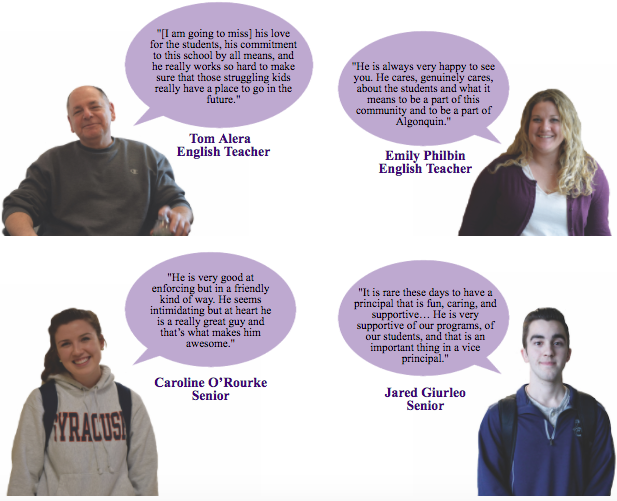 Graphic Carey Davis
"He is very down-to-earth and knows the kids really well," McWilliams said. "If you know him really well then he is not as scary and as hateful as you might think."
"It is going to be hard to match it [Laughton's legacy]," Brillhart said. "Everybody knows that he drives the white car. They know he looks like the snowman. People know that he is going to be here every day, and they know that if they need someone to talk to that he is the guy and that they can come and see him."
Mead recognizes that Laughton's work has had a lasting impact.
"Mr. Laughton's deep and abiding interest in helping students who experience struggles in their young lives is not always apparent and obvious, until years later when they call, or visit, and tell him they are okay, and figuring it out, and that he made a difference," Mead said.
According to Laughton, despite being deeply saddened by the prospect of parting ways with the school and its members, he has many post-retirement plans that include building a boat and traveling.
"Interesting enough, my work career started off that I worked in a boat shop when I was twelve years old," Laughton said. "I have already talked to a place in Maine where we used to buy wood from and I am actually going to buy some wood and I am going to build one of the boats we used to have when I was a kid."
"I'm going to spend time with my family," Laughton said. "I'm going to take my son to Alaska to go fishing and my wife and I are planning to go to Ireland."
After years of service, Laughton has created a home at Algonquin. According to him, the people of Algonquin are not merely coworkers.
"This [school] in many ways is a home to me and these people are my family," Laughton said.
"I just want to thank the communities, the families, the teachers, all of the staff, the students for allowing me to spend a little bit of time in their lives," Laughton said. "It has been absolute honor."
About the Contributor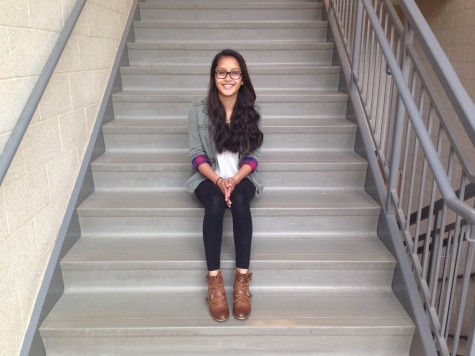 Riya Pujari, Co-Editor-in-Chief
My name is Riya Pujari and I became a member of the Algonquin Harbinger my freshmen year. I stopped for a little while and rejoined my sophomore year when...