Homemade Theater by Needs Improvment provided humor, entertainment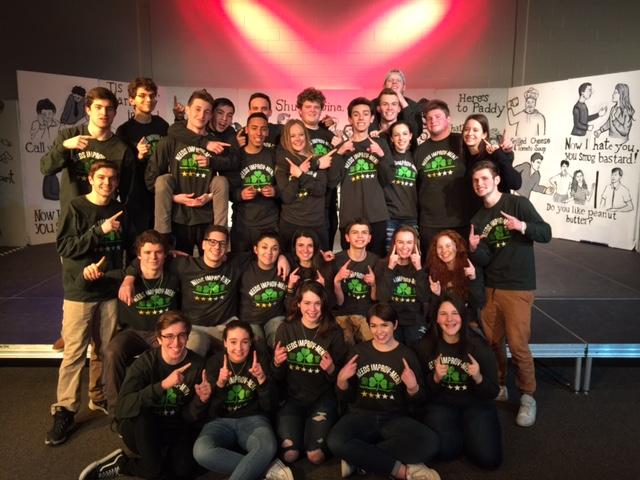 The cast of Needs Improvment performed original skits in three successful shows for their Homemade Theater production in the Blackbox Theater on March 16, 17 and 18.
The cast, which consisted of sophomores, juniors, and seniors, was directed by drama teacher Maura Morrison. From pub-going Irishmen to Pope Francis himself, cast members challenged themselves with complex roles outside their comfort zones.
The cast began preparation for their show in the fall, and during that time they spent a couple of nights a week doing improvisation to generate ideas for the skits.
"Ms. Morrison would have people go on stage and give them a situation to improv, much like a drama class that you would take at Algonquin," junior Andrew Hartnett said. "We would then take note of what scenes we thought worked particularly well and continue to expand on the main ideas of that scene."
Many of the cast members had been a part of Needs Improvment's show last year and, for senior Drew Despres, this year's show was an opportunity to be a leader. Seniors led the group to work their hardest and give each scene their all, according to Despres.
"My favorite part about being in the show is how close the group gets by working and dedicating their time to making the show the best it can be," Despres said.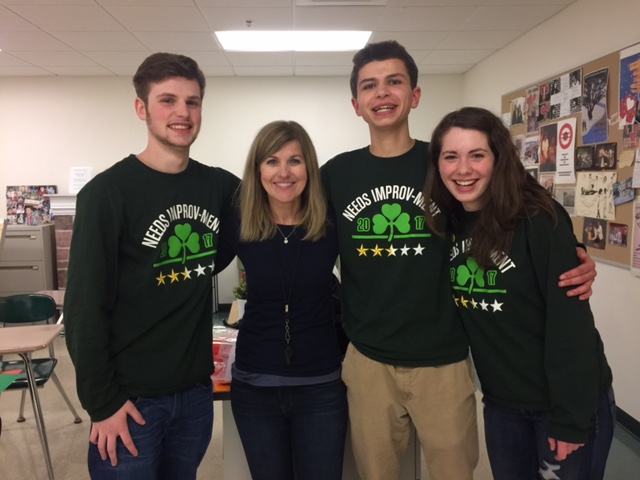 Over the course of their preparation, the cast got to know each other very well.
"We would get distracted very easily," Hartnett said. "We all became so close that rehearsals would get a little out of control because we enjoyed each other's company so much."
Even though the cast got to have some laughs, practice was rigorous and they worked hard to tune up their skits in time for their performances.
"The biggest challenge going into the show for all of us was pulling it all together and getting focused," senior Julia Gittlen said. "We needed to realize it was go time and really tighten up the show so it would be ready for an audience."
Despres, who took on many roles throughout the show including Noah from The Notebook skit and himself in the basketball skit, found his role as an Irishman most exciting.
"My favorite skit to practice was definitely the Irish pub scene because we all had to work at improving our Irish accents and modifying the script so it was easier us to use the accent and make it sound more natural," Despres said.
Hartnett was most amused by the treehouse scene, in which Chuck Murray played a young boy whose uncle just built him a treehouse.
"For all three nights of the show the scene was different because the actors knew their scripts so well that they could improv and add lines that added something funny and new to the scene," Hartnett said. "Also JR [senior James Richardson] falls off of a ladder and cries on the floor; you can't beat that."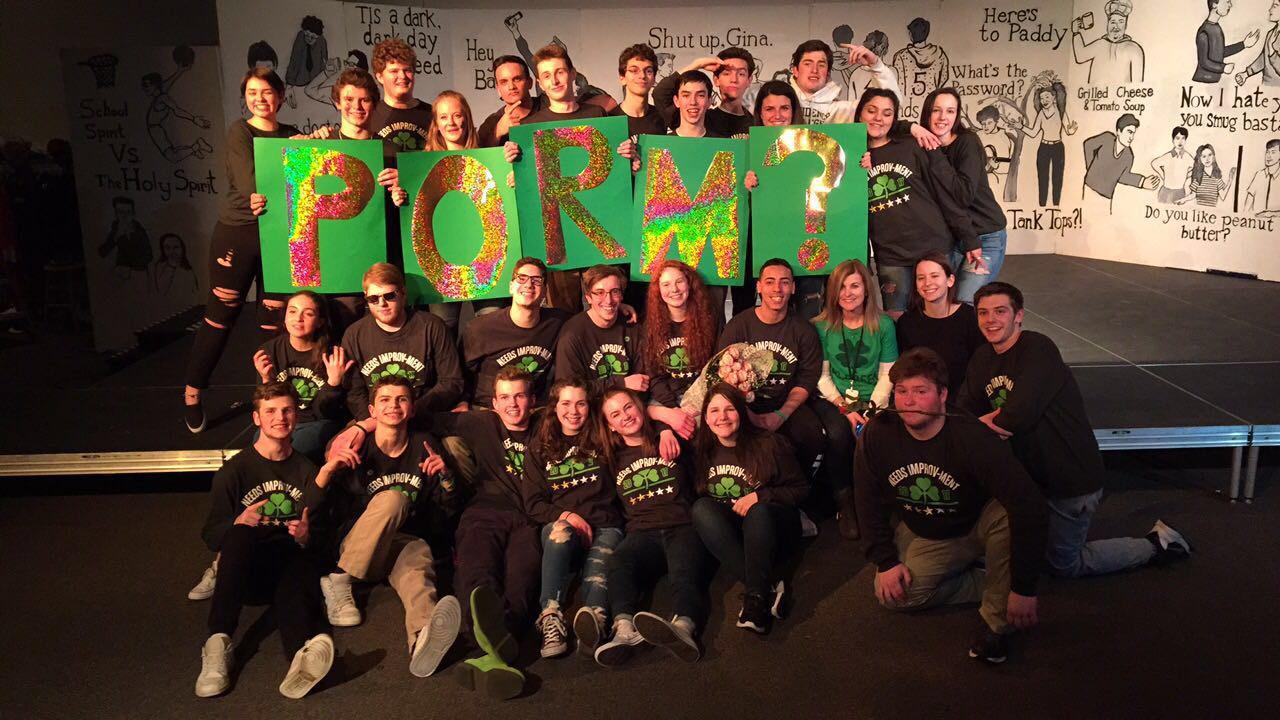 For sophomore Julia Casapulla, joining the Needs Improvment cast was a new and unforgettable experience that she felt lucky to be a part of.
"My favorite part of being in the show was just getting together with everybody and getting so close to them," Casapulla said. "We all became a little family."
According to Hartnett, the cast was made up of students from all different extracurricular backgrounds.
"The idea that people from all walks of life, like athletes and musicians among others, coming together and just making jokes to try to make each other laugh is amazing," Hartnett said. "I've met so many fantastic people through Needs Improvment that I don't think I would have met if I hadn't been part of this awesome group."
About the Contributor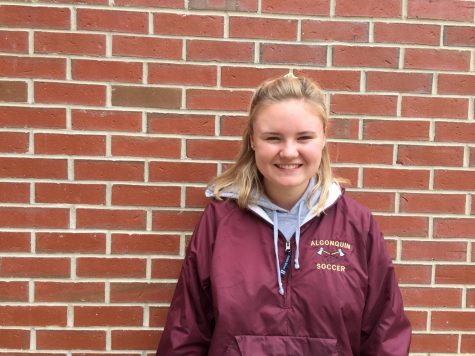 Paige Morse, Editor-in-Chief
Paige Morse began writing for the Harbinger during her freshman year. She has written many A&E pieces, but dabbles in sports, news and opinion. Outside...