Anything Goes earns crowd praise
Fall musical has successful three night run
After weeks of hard work and preparation, the fall musical "Anything Goes" debuted to a receptive audience on Thursday, December 8th.
The nearly full auditorium sat on the edge of their seats waiting for the musical to begin. The curtains were drawn to reveal the stage decorated as a cruise ship complete with white and red staircases along the right and left sides of the stage.
The plot revolved around multiple love stories taking place on one crazy cruise ship. Criminals such as Moonface Martin made for comic relief, while heartfelt romance numbers melted the hearts of audience members.
A standout scene took place just before intermission where the entire crew broke out into an upbeat and entertaining tap routine.
Crowd favorites Bonnie, played by sophomore Lauren Earley, and Moonface Martin, played by sophomore Chris Martin, really stole the show with their hilarious jokes and captivating personalities.
The dynamic duo took the faces of criminals trying to flee the country to escape punishment. With comical banter and lively musical numbers, they were very memorable cast members.
It was clear that the whole cast put a lot of work into the show. The audience's kept high energy levels throughout the entire performance. It was clear that they enjoyed "Anything Goes", and as the cast waved goodbye, the audience applauded with a standing ovation.
About the Writer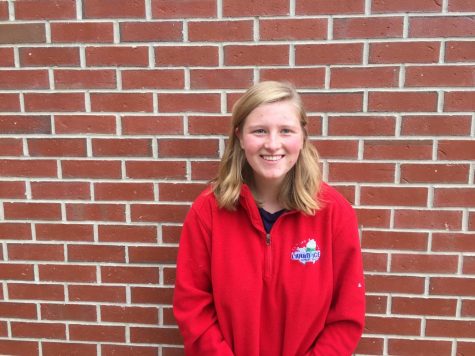 Maggie Del Re, Editor-in-Chief
Maggie was unwillingly thrusted into journalism class freshman year due to a scheduling snafu. Already a passionate writer, she quickly fell in love with...