REVIEW: Bittersweet Company serves unique treats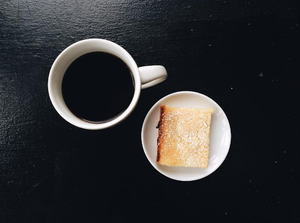 Darby Kim, Assistant Sports Editor
December 21, 2016
Bring your camera and pull up your Instagram: cafe, Bittersweet Company located at 28 Main Street in Hopkinton is definitely a place you are going to want to post about
The exterior of the building may look old fashioned, but once you walk in, your opinion will immediately change.
The cafe is a large spacious room accessorized with simple, aesthetic photography and pleasant decor on white walls. It is illuminated by a massive window bringing in natural elements to the room.
Not only are the decorations astonishing and aesthetically pleasing, but there is also a variety of seating and tables from couches to metal stools to fit your comfort however you please.
The atmosphere all comes together to deliver a soothing, serene feel to the customers.
There are also many aspects that shape the image of the cafe to convey a unique ambiance. For example, they run a "Take a book, Leave a book" system to promote learning and connect the people in the community together.
This cafe brings a modern, high quality space into the community, perfect for anyone to hang out or work, with a delicious cup of coffee.
Aside from coffee, their menu is filled with a wide variety of foods: home-made cold-pressed juice, bakery foods, parfaits, frittatas, eggs, salads, grilled cheeses, gelatos, pastries, and more.
Everything is made with fresh, locally-sourced ingredients, which embodies the cleansing, peaceful atmosphere Bittersweet Co. offers.
Their reasonable prices are another factor that sets Bittersweet Co. apart. A coffee and food item will cost you $10 at most.
At this point, you must be wondering how this place could get any better. Well, it does. The staff makes the experience personal and homey.
In most places like Starbucks, you would get in line, order your food, grab it yourself, and clean it up. Here, the staff brings the food to you and cleans it all up when you are done.
Less hassle makes a happy customer, which is exactly what the employees strive to achieve.
Everything this cafe presents to their customers through their foods, experience, and atmosphere reflects what they are all about.
The company conveys a simple, healthy lifestyle in its customers. Everything in this cafe is unembellished yet beautiful; the idea of it is that happiness can be brought through other ways than flashy, materialistic objects.
To promote their motto, they serve beverages and products in compostable, recyclable packaging to lower their carbon footprint.
This sustainable, environmentally conscious company even provides free wifi and accepts credit and apple pay. For all of you Instagrammers, this is everything you could ever dream of, so stop by 28 Main Street in Hopkinton.
About the Contributors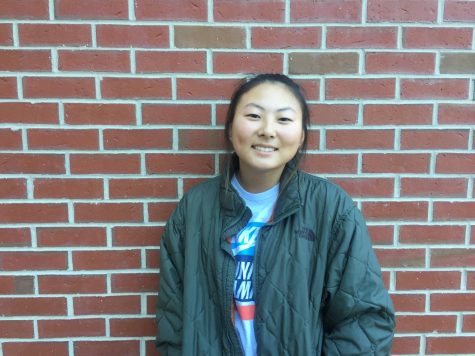 Darby Kim, Sports Editor
Darby started writing for The Harbinger in journalism freshman year. She became the assistant sports editor end of freshman year, and now she is currently...