Patrice Bergeron invites Best Buddies to Bruins hockey game
Darby Kim, Assistant Sports Editor
December 9, 2016
Best Buddies was invited to the Bruins game on November 25 by player Patrice Bergeron, where they enjoyed a night of fun sports entertainment and bonded with the famous NHL hockey player himself.
According to club advisor of Best Buddies, Kevin Hausmann, this last-minute surprise was truly a special treat for everyone.
"It was really amazing to experience the game from Patrice's luxury suite, and I really enjoyed this once in a lifetime opportunity," junior Ryan Strobel said.
According to the Best Buddies members, the highlight of the night was meeting Patrice Bergeron.
"He does this every home game: he donates a suite of tickets, so to him it's probably no big deal," Hausmann said. "But he just played a whole hockey game, and he hadn't even won, yet he walked in the room and was ready to engage us with a smile and some energy."
According to senior Kate Crimmings, during the interaction with Bergeron, he was extremely compassionate and caring towards them.
"A notable moment was when one of our Buddies, Alexis Sokoloff, asked Patrice to be her friend, and you could tell by the look on his face he was as excited as she was," Strobel said.
Members of Best Buddies were truly able to get to know Bergeron, finding out his favorite foods, books, shows, and more.
"It's just refreshing to see that there is someone who is a celebrity in the sports world of Boston, who is so giving and down to earth," Hausmann said.
Not only did the students get the opportunity to bond with Bergeron, but they were also able to get to know each other even better.
"Best Buddies promotes building authentic friendships with students with intellectual or developmental disabilities, and through such exciting events like this one we are able to do so in the best way possible," Strobel said.
"We just had more time to relax, get to know each other, whether it be the students I've known for two or three years or some of the newer students," Hausmann said.
Best Buddies was given this opportunity for winning the Massachusetts Chapter of the Year Award last year.
"We all do what we do without looking for recognition, and we rarely search for confirmation that Best Buddies is an influential program," Crimmings said. "However, it truly was a heart-warming experience to know that our message is positively impacting the lives of others."
About the Contributors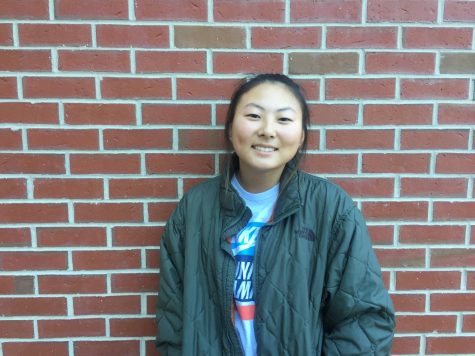 Darby Kim, Sports Editor
Darby started writing for The Harbinger in journalism freshman year. She became the assistant sports editor end of freshman year, and now she is currently...