Freshman Monday: Sarah Middleton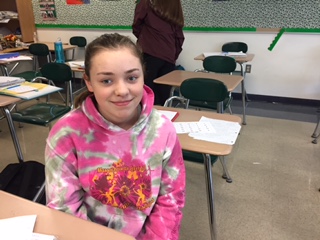 Hang on for a minute...we're trying to find some more stories you might like.
Do you prefer Thanksgiving or Christmas?
"Christmas."
What is your favorite Thanksgiving food?
"Stuffing."
Are you going anywhere for Thanksgiving break?
"Yes, I'm going to New York."
Do you think Christmas music should start playing before or after Thanksgiving? 
"Before, it's never too early for Christmas."