Fall in love with the fall musical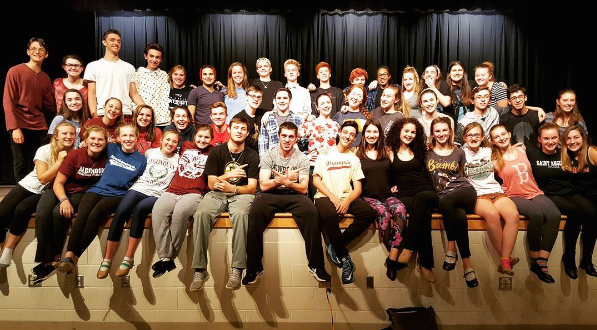 The fall musical "Anything Goes" will take the stage this December 8, 9, and 10.
"Anything Goes" tells a tale of unrequited love, sneaky stowaways, and elaborate matchmaking all aboard one crazy cruise ship.
According to director Tom Alera, many students auditioned for the play.
"I had to extend or give extra days," Alera said. "It made more sense to be open and flexible about it and give everyone a fair chance. So, it went really, really well, but I had to make some cuts, which is always very challenging for me, and very upsetting because I want to include all of them."
"It's funny," sophomore Chris Martin said. "I was trying to convince myself that I should not be, and would not be nervous during auditions… But I always end up pretty nervous before auditions."
"Anything Goes" will feature acting, music by Cole Porter, and lots of dancing.
"It's a little different," junior Connor Macchi said. "Mr. Alera usually likes to choose a show that maybe is not as popular, but since we're doing a show that is pretty well known, it's going to be exciting for students and parents to see."
In order to prepare, the leads are beginning to get to know their characters and decide how to best portray them.
"I am going to play Reno, who is a nightclub singer on the cruise ship," junior Christina DiMare said. "She has feelings for Connor's character, Billy, but he does not reciprocate those feelings… She seems to be a very bold, independent, strong woman character… It's nice to have a musical that has a very strong, independent female lead."
"I am Moonface Martin!" Martin said. "He is kind of the comedic relief."
Freshman Preston Green is excited to have a lead role.
"I'm just afraid that I might get tossed around by the upperclassmen, but I'll be alright," Green said.
People involved in the production are hoping that most of the student body will come to see the final performance.
"A lot of people think because they know [the actors] so well, it will ruin the effect of seeing them on stage, but it's completely the opposite," Macchi said. "Because when you see them onstage as this character that is completely not like their normal personality, it's completely entertaining and incredible."
"Theater is a powerful force," Alera said. "Once people do it they find out how much it changes their lives… It's great."
About the Contributor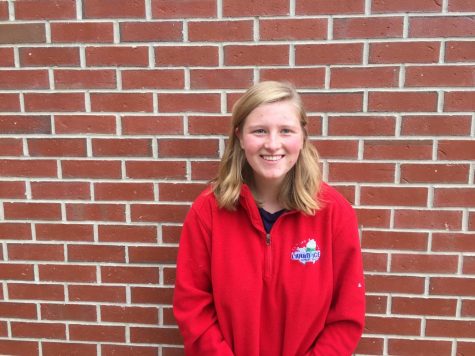 Maggie Del Re, Editor-in-Chief
Maggie was unwillingly thrusted into journalism class freshman year due to a scheduling snafu. Already a passionate writer, she quickly fell in love with...