T-Hawk nation digs Dig Pink
Girls' volleyball had a successful turnout for Dig Pink, an event to raise money and awareness for breast cancer, on October 7.
"We exceeded our expectations and raised over $1,200 for the Sideout foundation for breast cancer," senior captain Kristen Cooley said.
Not only did the funds raised accumulate into a generous donation, but there was an outstanding turnout as well.
"I think the outcome was great!" captain and senior Nicole Winkler said.  "The gym after a couple hours of decorating was beautiful. It was great to see how all of the teams came together and created such a great experience for everyone."
The event helped the girls bond while contributing to a common cause.
"[Dig Pink] brought all three of the teams together as one program," coach and English teacher Lindsay Coppens said.  "They had fun and also felt good about doing something meaningful as a part of breast cancer awareness month."
Much of the success can be credited to the fans who attended  the event.
"The atmosphere was amazing," Winkler said.  "The fans were very supportive and really helped get everyone really into the game."
According to …. the booster parents were also important contributors to making the event possible.
"I also really appreciate all the work that the booster parents did to organize the event," Coppens said. "They're the real unsung heros of this."
According to Coppens, the volleyball teams are looking ahead for other community service activities.
"Volleyball is always willing to give back, in fact, a couple of the volleyball girls just volunteered at the YMCA 5k," Winkler said.  "It was a great experience to cheer all the runners on and help the little kids through the obstacle course."
"Encouraging [volunteer work and making it something [the players] realize can be fun with a group of friends can bring a team closer together," Coppens said.  "It's a win-win in all of the situations."
Captain and senior Jordan Yung hopes people took something away from the event.
"I think people had a good time at the game and hopefully learned something new about breast cancer," Yung said.
About the Contributors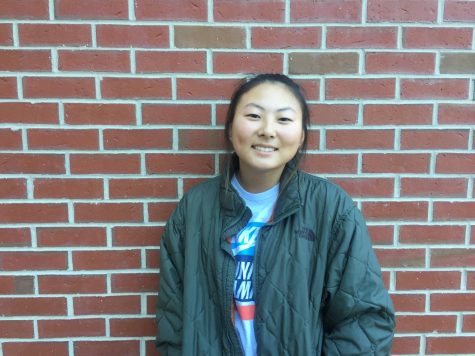 Darby Kim, Sports Editor
Darby started writing for The Harbinger in journalism freshman year. She became the assistant sports editor end of freshman year, and now she is currently...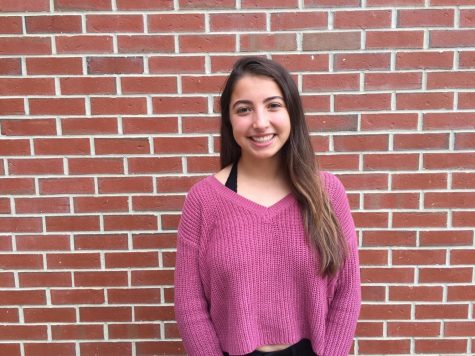 Elissa Gorman, Editor-in-Chief
Elissa Gorman began writing for the Harbinger her freshman year in journalism class. She has spent the past two years exploring news as an Assistant News...