Fall musical falls into place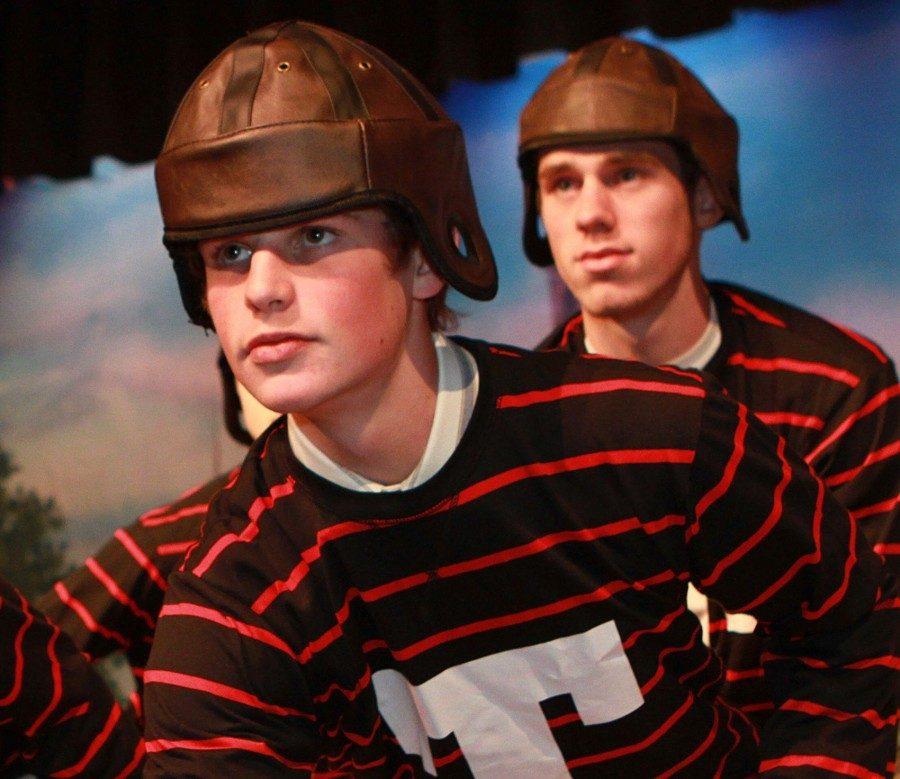 The fall musical is in the early stages of planning and is scheduled to entertain audiences in December.
As of right now, director Tom Alera has not made a final decision about what musical to produce this year, although he is leaning towards "Anything Goes."
"'Anything Goes' is a love story about the antics that take place on a cruise ship," Alera said. "It's with music by Cole Porter…and some nice dancing."
Student actors are eager to audition for this year's fall musical.
"It was such a good time last year," junior Connor Macchi said. "From auditioning to getting rehearsals started, to the actual show it was one of the best experiences."
"I love getting to watch people who have never done shows before and people who have done a ton of shows come together," junior Christina DiMare said. "And I love musical theater, so being a part of that at school with the people that you see everyday is really special and really fun."
According to Alera, auditions for the musical will most likely be held the last week of September.
"I'll make some good announcements when I have the exact dates," Alera said.
Students who performed in the musical last year say auditions are scary, but worth it for the experience.
"Just go for it," sophomore Lauren Earley said. "I was really nervous, but it turned out to be such a great experience…if I hadn't gone out on that limb and just done it I wouldn't have had that."
"It's not easy!" DiMare said. "Be sure to enjoy that moment you have acting and doing what you love, and if you don't make it in, try again later with a different part."
Sophomore Anna Hoskins participated in the musical her freshman year and suggests that others do the same.
"Doing it the first year, you start to get to know the director and everyone involved," Hoskins said.
"You pay your dues and get to know how it works and hopefully you can move up the ladder as you grow and get better."
For students who want to be a part of the musical but do not want to perform on stage, there is plenty of work behind the scenes.
"I was always in the plays during middle school and then I realized that I wasn't very good, but I still wanted to help out," stage manager and junior Anne Arnold said. "Basically, I organize schedules, and I'm in charge of backstage and set changes."
"Usually we recruit people who are already in the play as actors, but others can join as well," Arnold said. "We need strong people to move stuff in and out."
Although the experience is rewarding, contributing to the musical as an actor, or a behind the scenes helper is a big time commitment.
"I believe in hard work to create good theater, and I have high standards, but there's homework, there's sports, and there's music to work around," Alera said.
"When you do a musical at the school, some teachers…try to work with your schedules and be more flexible [with homework]," Macchi said. "Even if they don't it's totally worth it to be up there and to be doing what you love doing."
About the Contributor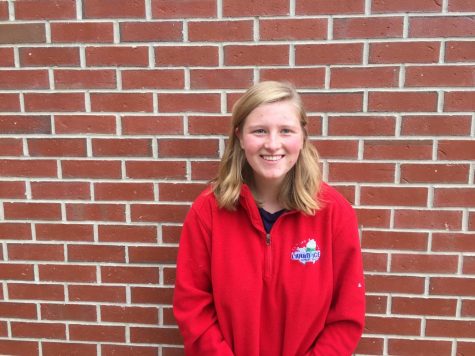 Maggie Del Re, Editor-in-Chief
Maggie was unwillingly thrusted into journalism class freshman year due to a scheduling snafu. Already a passionate writer, she quickly fell in love with...