Freshman Monday: Elaine Cho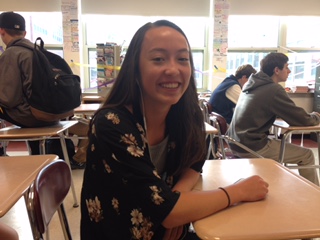 Hang on for a minute...we're trying to find some more stories you might like.
Are you going anywhere this summer?
"Maybe a road trip through California."
What's your favorite social media app?
"Instagram."
What's your favorite thing about summer?
"Spending time with friends and the weather."
What's your favorite music genre?
"My music taste is really broad so it's hard to have a favorite, and it really depends on my mood too."
If you could live anywhere in the word, where would you go?
"Maybe somewhere like Australia. I've never been but I think living there would be really cool."