Underclassmen girls improve track team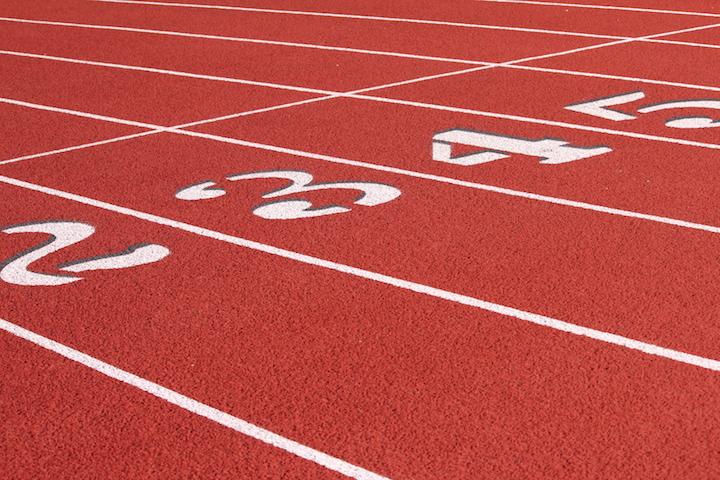 The girls' outdoor track team hopes to make states and districts by utilizing the potential of new runners.
"We lost a lot of people last year; there were a lot of seniors that graduated," senior captain Kaitlyn Shreeve said. "We had a good distance group and two good pole vaulters that were one and two in the state. They scored a lot of points for us. When they graduated last year, we felt their emptiness."
Shreeve believes that the team can step up with the help of new freshmen.
"We have a freshman who is really good, [400 runner] Tess Reyes," Shreeve said. "We have a young team.
We have a lot of people that stepped up I'm happy with how we've done."
Junior Zoe Chang also believes new runners can help strengthen the team.
"There a lot of young people this year," Chang said. "I want to see some people step up. I think they have really good potential."
Sophomore Bridget Brady hopes to improve her individual skills.
"I was injured [during the winter indoor season]. My goal this season is to get back to being better than I was before," Brady said. "Obviously I want to make states and districts, but in general I just want to get better."
Chang, who had a personally strong season last year, hopes to bond with the team.
"I got my best time since freshman year. We all got really close and I think we all came together at meets and did really well as a team," Chang said.
The team believes that track is an individualized sport that requires self encouragement.
"It is a lot of self motivation, because although it is a team sport, it comes down to the individual," Chang said.
Although Chang considers track a mostly individual sport, Shreeve and Brady credit success to a combination of team and singular effort.
"A lot of it is individual but it is important to still have that team mentality. No one is watching you to make sure you finish all the workouts, so you have to be self motivated," Shreeve said.
Brady believes despite physical ability, it is the mental state of the team that can change the game.
"Last year I had a teammate who wasn't the fastest, but she would be really supportive and that would be the reason I would win a race," Brady said.