Freshman Monday: Chloe Meyer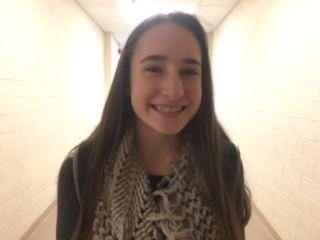 Hang on for a minute...we're trying to find some more stories you might like.
Q: Who is your favorite band or artist?
A: "Nick Jonas."
Q: Do you like having first, second, or third lunch?
A: "First, because I get so hungry."
Q: What time do you go to bed?
A: "Between 10 and 12."
Q: Who was your favorite U.S president?
A: "That's a weird question, but Kennedy."
Q: What is your least favorite color?
A: "Orange."

About the Writer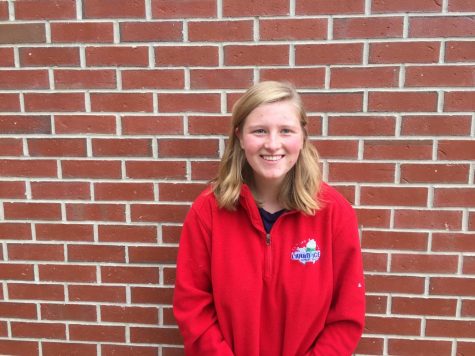 Maggie Del Re, Editor-in-Chief
Maggie was unwillingly thrusted into journalism class freshman year due to a scheduling snafu. Already a passionate writer, she quickly fell in love with journalistic storytelling and decided to follow this newfound interest by becoming an editor. She served as the Arts and Entertainment editor for three years and then leapt to Editor-in-Chief somehow. Now she spends every moment obsessively thinking about the Harbinger and suffering. She basically sold her soul to this paper, but she wouldn't have it any other way.