Jazz I band to play night away at Hatch Shell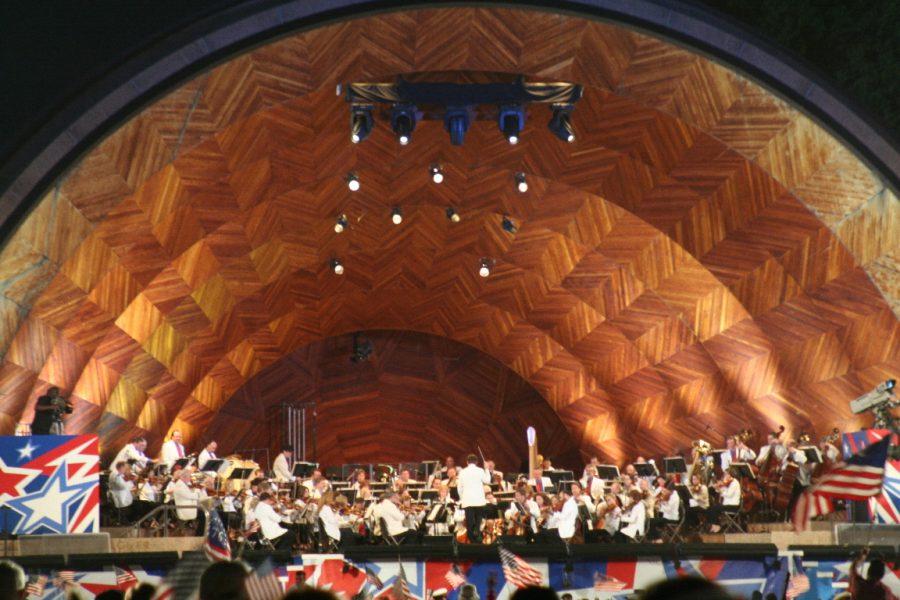 Jazz I will be performing at the Hatch Shell in Boston on May 14.
The Hatch Shell annual event is a showcase for the jazz bands across the state that have won gold medals at MAJE (Massachusetts Association for Jazz Education) district competitions and the MAJE state finals. The last time Jazz I performed at the Hatch Shell was in 2014.
Senior Andrew Travins, a member of Jazz I for three years, is especially excited for the Hatch Shell performance since this is his last year with the high school band.
"[In past years,] I have loved playing [at the Hatch Shell], and it was an unforgettable experience," Travins said. "It just brings to reality how much the hard work that we put into our sets each year pays off. I can't wait to play again this year. It's the perfect way to end my senior year with this amazing jazz band."
Junior Gretchen Forbush has been a member of Jazz I for three years.
"The last time I went [to the Hatch Shell], I was a freshman," Forbush said. "I was very overwhelmed and amazed, having never performed anywhere so prestigious. I could not wait to play there again after seeing how far we had come [as a band]."
Forbush has a lot to look forward to this year.
"I am really looking forward to playing on the stage since its recent renovation and playing with this band, since this is the best jazz band I have ever played with,"Forbush said. "It will be an experience I will never forget."
For freshman Maya Sagarin, this year will be her first time going to the Hatch Shell.
"I think I look forward to seeing people in the audience who aren't the parents of the performers," Sagarin said. "I've never really had a performance at which there are other people, and it will be exciting."
In particular, Travins sees the upcoming Hatch Shell performance as a sort of closing for his high school music career.
"I look forward to being able to play at the Hatch Shell this year with the people I have been spending the last four years of my high school career playing with at various music venues, at the jazz rehearsals where we have worked so hard together to achieve our goals as a band, and befriending and building relationships that will last for many years to come," Travins said.