Girls basketball shoots for success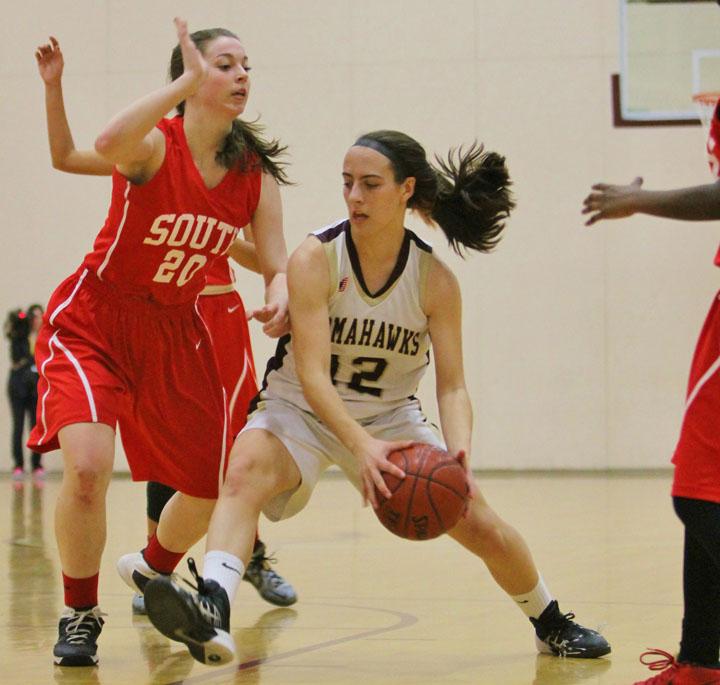 The girls' basketball team defied expectations and had an impressive 13-10 season but lost to Natick in the district semi-finals on Sunday, March 6 at WPI.
After a strong first quarter start, the girls were ultimately edged out 52-42 by a tall Natick team.
Although the outcome was not what the team hoped for, they were proud of their effort.
"We fell a little short, but I think we did great in the first three quarters," senior Maddie Collins said. "I think the last quarter was a little iffy, but I could not be more proud that we made it all the way to WPI."
"Natick is a great team, and we took them to the end," head coach Melissa Fustino said. "We kept it close. And not only making the playoffs, but getting to WPI… That doesn't happen every year. We've only done that a handful of times over the last ten years, so I was proud of them for getting that far."
The team was not expected to do as well as they did, according to some of the players, making their accomplishment even more of a feat.
"Just making it to WPI was awesome," senior captain Caroline Leonard said. "Not many people thought we would make it that far, so to prove them wrong felt really good."
The T-Hawks' road to the semi-finals started with a first round victory over Worcester South. Sophomore Amanda Carroll's 25 point effort helped the team in their second round 56-49 win against Worcester North on March 4.
Many of the girls attribute their success to the bond the team developed as the season progressed.
"I feel like this year's team was way closer than last year's," Collins said. "We all hung out with each other after school, which not many teams do, so we had a great camaraderie."
"We definitely grew with our skills and became closer as a team as the season went on," Carroll said.
Overall, Fustino and the players consider this season a successful one, despite the fact that it ended with a loss.
"I was most proud of how the kids just came to practice every day, worked hard, and tried to get better," Fustino said. "It was great that we were able to see some benefits from all of that hard work."