Moran advances in Poetry Out Loud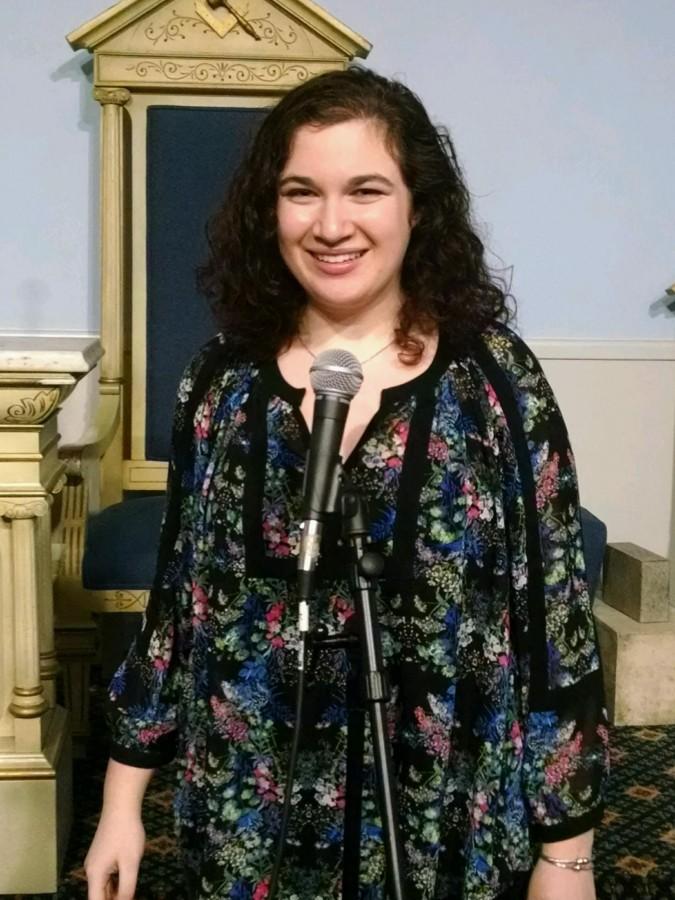 Senior Hannah Moran won the Framingham Poetry Out Loud regionals semi-finals competition.
Along with six of the fourteen participants in the regionals competition, Moran will advance to state finals on March 5.
Poetry Out Loud is a national poetry recitation competition with over 365,000 participants at the classroom level who move through levels culminating in a national champion who wins a $20,000 scholarship.
Reciters are scored in physical presence, voice articulation, dramatic appropriateness, evidence of understanding, overall performance, and accuracy.
"Making it to states was such an unbelievable honor," Moran said. "I'm still completely floored by it."
"[Moran's first poem] by Lewis Carroll ["A Boat Beneath a Sunny Sky"] was dreamy and somber, and she nailed the subtlety of that poem," English teacher and Poetry Out Loud adviser Seth Czarnecki said, who had attended Moran's regionals performance.
Czarnecki believes Moran's second poem recitation, "Love Song" (Dorothy Parker) was also subtle, but had a humorous vein.
"It is difficult to get that humor across, especially when you're reciting poetry," Czarnecki said. "The fact that she had the crowd laughing is reflective of her ability to build to those humorous moments and when they arrive, to deliver them."
According to Moran, a variety of emotions were running through her head during the competition.
"There was fear obviously, because it's not easy to get up in front of all those people [and recite your poems], especially people you don't know," Moran said. "[There was] excitement because I couldn't wait to see what everyone else would come up with. [There were] nerves, fear, and happiness- just all sorts of different things going on at once.
Czarnecki described the regionals competition as having higher stakes and a formal setting in front of a smaller audience so that there is more intimacy.
"The performers can see the audience's faces so you receive that instant feedback, whereas in the auditorium for our schools finals, the crowd was blacked out and you could just focus on your delivery," Czarnecki said. "So I think that was the biggest difference was the audience and how physically close they were to the performers."
Moran's favorite part of the competition was watching the performances of other contestants and their interpretations of their poems.
"They all had different poems to recite and everyone put their individual spin on it," Moran said. "It was just a fascinating thing to watch, like why they stressed this line instead of this one?"
For Czarnecki, the best moment of the regionals semi-finals was the moment Moran's name was announced as a states finalist.
"After having seen the 19 performers, Hannah was easily in the top two in my book," Czarnecki said. "I built up a personal assumption that she was going to move on to the states; when she was announced I think Hannah was really excited and overwhelmed. I was relieved because I really believed she should have been moving on."
Moran describes the moment as being in disbelief, and then simply feeling humbled as she hopes to make her school proud.
"I hope that I do the best I can do [in states]," Moran said. "I hope that I represent Algonquin to the state of Massachusetts well; I hope I make my fellow students and teachers proud; and I just hope that I do the best that I can do, for this school and for the community."
About the Contributor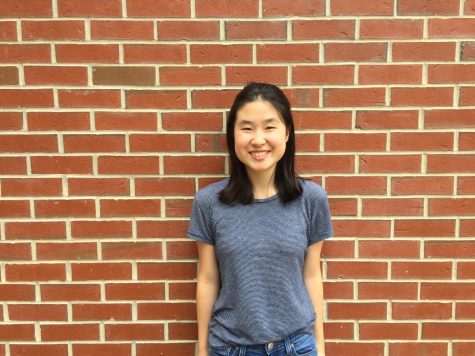 Cassidy Wang, Editor-in-Chief
Cassidy Wang has pursued journalism since her freshman year. As A&E editor her sophomore year, she reported on theatre productions. As news editor,...