Girls' Gymnastics Preview: Building on senior leadership, change for success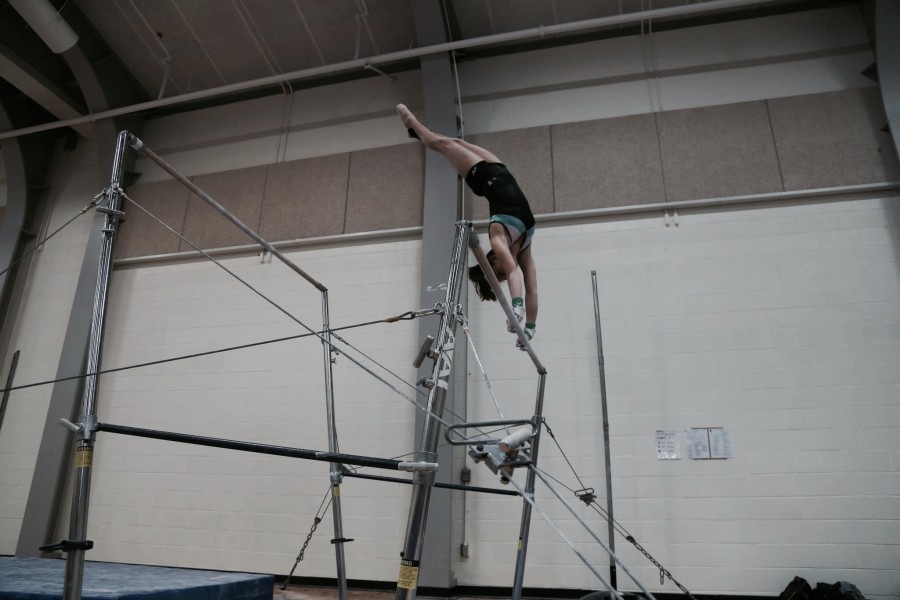 2014-2015 Recap
Record: 7-6
"Last season was a really big rebuilding year for us," senior captain Allie Wickham said. "We lost our two head coaches and got two new ones, who are really great but it was totally weird for everybody because it was just so different. We were just trying to get our team back together and get strong again."
"Our last season was a building year because we had a new coach, so we were all trying to find out where we fit into our new team," sophomore Julia Callaghan said.
Key Athletes
"We have a ton of new freshmen this year and a lot of them are really impressive," Wickham said. "We have Tessa McAndrews, Leanne Hart, RaiAnn Bu, and Katelyn Reynolds; they're all really good. We also have a new senior [Kerry Luiso] who did club with me for a while and is level ten, so she's really awesome."
"Allie Wickham and Kerry Luiso are our 'all arounds'," senior captain Sarah Baptiste said. "The freshmen this year in general are awesome too. They're adapting well and have amazing skill."
"Everyone plays an important role on the team," Callaghan said.
Outlook for 2015-2016
"This season, we had our first competition [against Wachusett Regional, Millis, Medway, and Holliston] and it went incredibly well, so much better than everyone thought it was going to," Wickham said. "We got a really high score [137.05], higher than most of the scores last year, so we're definitely off to a good start."
"Our goal is [to make the] top 3 in the league and to make it to sectionals," Callaghan said.
"We want to win as many meets as possible and get the highest scores, and obviously place in states," Baptiste said.
Must-See Meet
home against Westborough on January 16 at 11am
home against Marlborough on January 20 at 6pm
home against Shrewsbury on January 27 at 6pm
"[Shrewsbury's] a really talented team with a lot of good girls so that would definitely be a must-see," Wickham said.
Algonquin is hosting the State meet in February.