T-hawks want Turf to compete better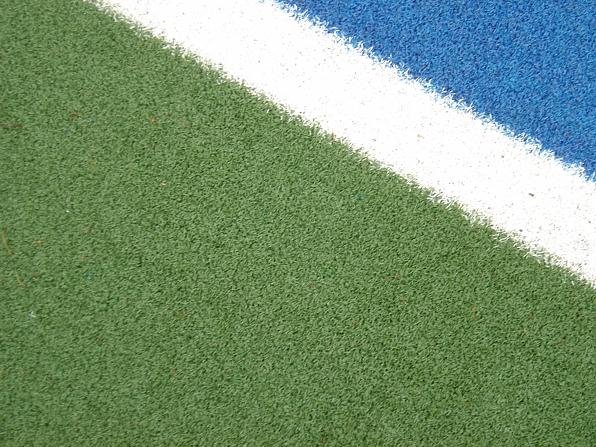 The Track and Turf committee has been debating getting a turf field for almost three years to enhance the school's athletic program and help student athletes compete at the highest level possible.
The committee, made up of community members as well as coaches, is collaborating with administration to find out what is financially realistic for the school and hopes to have the funds for a turf field soon.
"I would love it if we had the opportunity to get a turf field here at Algonquin," Athletic Director Karrah Ellis said.
According to many coaches and players, having a turf field would have a positive impact on the teams who are able to play on it and on the individual student athletes that are competing.
"I think that the community needs to realize how important it is to our school to have a centralized location where we can honor all of our student athletes," varsity football coach and social studies teacher Justin McKay said.
The MIAA requires playoff games to be played on turf; therefore, a turf field would not only enable teams to practice on turf before their playoff games, but it would also allow the school to have the opportunity to host these games.
"From the perspective that that's what the state is requiring with the MIAA in the tournament, then I can see advocating for one," social studies teacher and Nashoba girls varsity soccer coach Renee Moulton said.
"I think it would be nice to have a turf field because then we could have playoff games," varsity boys soccer captain senior Patrick Sullivan said.
The largest factor in putting a turf field in is the cost of artificial turf. It is extremely expensive upfront, and can cost over one million dollars. However, the overall maintenance price is much cheaper than a grass field.
"People don't look at the ongoing maintenance cost of a regular field," science teacher, varsity field hockey coach, and member of the Track and Turf committee Dan Welty said. "Sure it's a big hit upfront, but over ten years you are going to have some savings in that from just general maintenance."
Once the field is installed and paid for, teams would be able to practice more in the rain and in the offseason.
"I believe that the stadium field with the lights, the bleachers, the big scoreboard, [and]  the concession stand should be used every day of the week three hundred and sixty five days a year for Algonquin athletics," McKay said.
Although some student athletes and coaches prefer to play on grass, having a turf field would expand the possibilities and allow teams the opportunity to play on both grass and turf.
"There's pros and cons to both. Whatever you have, having that option available to student athletes who are in our school I think makes our players, in every sport, that much better," McKay said.