Field hockey falls in semi-finals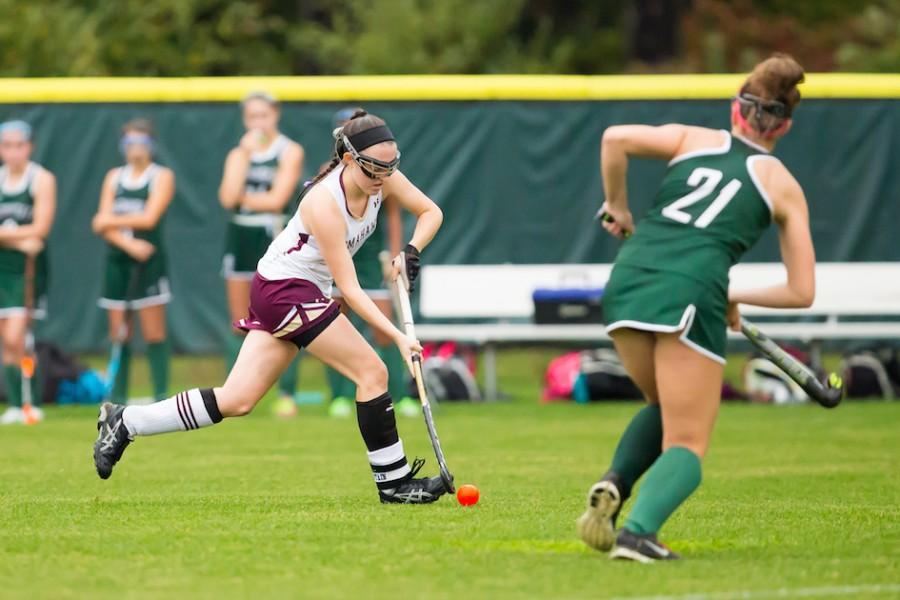 After a heartbreaking loss of two to zero against Quabbin in the district semifinal game, the field hockey team holds their heads high and is proud of their record breaking season.
The team finished with a record of 14-3-4, and attributed their success to a deep bench and hard work.
"We were successful because we showed up to practice and wanted to work, which enabled us to go to our games and have fun on the field," senior Juliet Chapin said. "At practice the starters were challenged for their spots. There was a feeling of uncertainty that we all felt because we pushed each other so hard and no one knew who was starting the next game."
Head coach Dan Welty broke down the season into three main successes:
""First one is team related. I think we had little rocky start trying to get our game together, then we peaked mid season and through the rest of the season which was great.  Two other successes were individual; which was me getting my 100th win as a varsity coach, and then Taylor Long becoming our programs all time leading scorer."
With many new underclassman, the team quickly had to learn how to work together.
"We had a rough start and didn't know how to play together," said junior Lauren Sperenzella. "But we learned the strengths and weaknesses of each player and were able to encourage one another to be better."
Senior captain Taylor Long paralleled this idea, "We improved a lot from the beginning and we had a lot of underclassman, but they were really able to step it up."
As with any accomplished team, the field hockey program had to learn to trust one another on and off the field.
""Having that team bond is critical to the success of the team," Welty said.  "And always promoting that and making sure we are supporting each other through the season is always a big thing."
"Our success starts with the relationships between the team and without them we wouldn't have made it as far as we did," Sperenzella said.
Although the final outcome was not in their favor, the team and its members are proud of their accomplishments.
"Nothing would have been possible without the endless effort of everyone, and it was an awesome season for us all," Chapin said.