Top 10 joyous songs to get your festive on
It's that time of the year again: Christmas lights dangling along the streets, toys peeking through shop windows, and a whole lot of holiday music blasting everywhere you go. With hundreds of different festive songs, even a devoted holiday humbug can find something to bring a little celebratory cheer into their December! This list boils it down to 10 of the greatest holiday songs out there, with something for fans of every genre. Without further ado, here are 10 ultimate holiday tunes:
"Last Christmas" by Wham!

An 80's pop masterpiece, "Last Christmas"

is still one of the best Christmas songs out there. It's perfect for anyone who still can't seem to get songs like "Down Under"

by Men at Work and "Africa"

by Toto out of their heads.

"R2-D2, We Wish You A Merry Christmas" by Jon Bon Jovi  

Love

Star Wars

? This sci-fi inspired track is surprisingly Jon Bon Jovi's first studio recording. It is written as a "message" to the

Star Wars

robot, R2-D2, as he is away during Christmas time.

"Christmas Vacation" by Mavis Staples  

This feel good gospel jam is well known for being the introduction song to the 1989 comedy film,

National Lampoon's Christmas Vacation.

However, many people forget that it's a great festive song even without the movie to accompany it.

"Christmas in Hollis" by Run-D.M.C.  

Basic carols and pop songs failing to get you into a festive mood? Great for rap fans, Run-D.M.C. picks things up, spinning a tale of a Christmas in Hollis, Queens, New York.

"Father Christmas" by the Kinks  

A real, sassy, anti-Christmas cult jam. If you're sick of jingle bells drowning out the other instruments in all your holiday songs, then swap in for this highly distorted, guitar-based track. The lyrics, told from the perspective of angry, underprivileged kids, lack Christmas sentiment. Instead, they threaten to beat up Santa if he doesn't give them money.

"Carol of the Bells" by Arion  

A fun dubstep version of a timeless holiday classic. The track keeps some classical sounds involved, but it also incorporates characteristics specific to dubstep, such as heavy bass and a strong, danceable beat.

"Happy Xmas (War Is Over)" by John Lennon  

A melancholy classic written by John Lennon and Yoko Ono as one of their many peace promotions. This reflective song reminds listeners to be grateful for what they have, and to help create a more peaceful world, featuring the famous line, "War is over, if you want it."

"Rockin' Around the Christmas Tree" by Firehouse  

This is a great track for any glam metal fans. There are tons of guitar lics and solos, strong vocals, and some fancy little lyrics changes, like singing "Bang your head to the beat in the heavy metal way" instead of "Everyone dancing merrily in the new old fashion way."

"Winter Wonderland" by Brad Paisley  

The lyrics may be cold and snowy, but the warm country sound will keep you cozy while listening to this track. Lots of guitar picking and other warm string instruments with Brad's smooth southern voice come together like hot chocolate for your ears.

"

All I Want For Christmas Is You" by Mariah Carey  

It is one of the world's most loved Christmas songs, and for good reasons! Since it's release in 1994, Mariah Carey's track has been cherished for it's upbeat pop sound, soulful vocals, and it's lyrical theme surrounding the idea that love is more important than material gifts. The track is a staple in any Christmas playlist!
About the Writer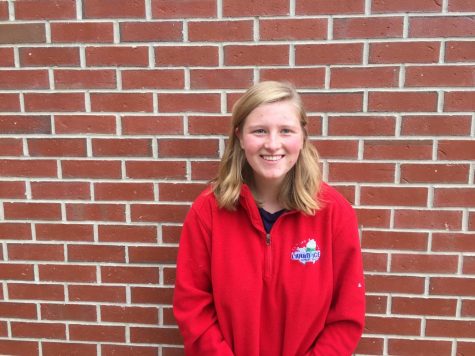 Maggie Del Re, Editor-in-Chief
Maggie was unwillingly thrusted into journalism class freshman year due to a scheduling snafu. Already a passionate writer, she quickly fell in love with...