Tennis phenom makes sacrifices to pursue potential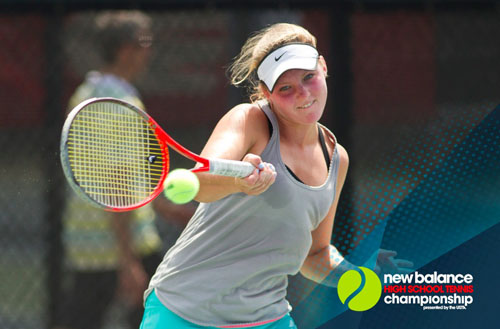 Sophomore Alexis Almy, ranked fourth in New England for girls ages 16 and under, was the pride of the girls tennis team with her number one ranking last season. However, she began homeschooling recently to further pursue her tennis career.
Beginning with a few lessons at the age of five and competing in tournaments at age seven, Almy's main focus of life has developed into tennis.
"My coach Danielle, who I met in the beginning of the summer, was definitely a big influence on my decision to begin homeschooling," Almy said. "I wanted to see results, and I wanted to see how much I could improve instead of not doing enough."
Almy's commitment to homeschooling demonstrates her desire to reach her greatest potential.
"Now the coaches have been pushing me more to work my hardest no matter what," Almy said.
She trains six hours each weekday at a high intensity.
"[I want to achieve] my goals, and I want to see results and improve my ranking," Almy said. "Watching myself improve overall motivates me."
The satisfaction of winning and improving pushes her to follow her goals. To further her tennis career, Almy has decided to travel the world to play in more advanced tournaments.
"I am planning on playing some International Tennis Federation tournaments in the future, but mainly national tournaments," Almy said.
She wants tennis to be a part of her future and hopes her actions will help her achieve her dream of playing division one tennis.
Although she is pursuing her passion, her transition to homeschooling impacted her life greatly, forcing sacrifices to be made.
"The social aspect of not having my school friends anymore [is hard]," Almy said. "[As is] living away from home during the week, because I live with my coach Mondays through Fridays."
Almy is not able to see her family as often because she trains in Manchester and she plays tournaments on weekends. But Almy believes this change affected her positively by helping her become independent.
"I'm definitely more motivated and self-disciplined [now]," Almy said.
About the Contributors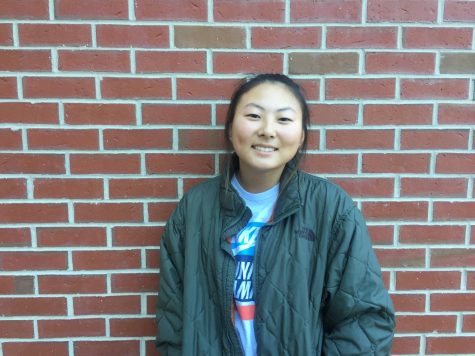 Darby Kim, Sports Editor
Darby started writing for The Harbinger in journalism freshman year. She became the assistant sports editor end of freshman year, and now she is currently...