REVIEW: The Front Bottoms climb Back on Top of rock charts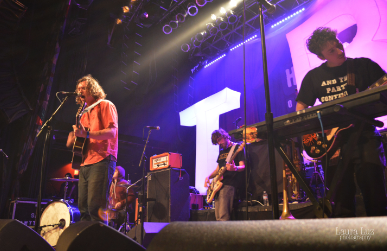 Cherished for their unique indie rock sound and comically sad lyrics, The Front Bottoms, a four piece band from New Jersey, released their third studio album, Back On Top, on September 18, 2015.
The album flowed very well, but a few tracks in particular stood out to me. The second song on the album, "Summer Shandy", was one of my personal favorites. Even with fall approaching in full-swing, "Summer Shandy" will bring you back to the beach in an instant. It is catchy, simple, sweet, and expertly executed. If you're into darker stuff, the sixth song, "Historic Cemetery," is one to check out. During the first verse, the instruments alone create an atmosphere similar to that of a Tim Burton movie. The track ends with a rap section, which is odd considering the genre of music, but it really ties the whole track together. Lastly, "Ginger" is a must-listen. The song focuses on being down and out, and then moving on and hoping and working for a better tomorrow. The lyrics completely capture the Front Bottoms' writing style: from satirical and comedic, to deep and meaningful in the blink of an eye. It has a rock sound, a good beat, and, it's a lot of fun.
The album was expertly orchestrated, featuring loads of vocal layering, harmonizing, and several intricate instrumental parts. The band stayed true to their guitar-based roots, using the instrument on every track. The distinct folk punk voice of Steven "Brian" Sella helps make the Front Bottoms stand out from other similar bands and adds a special charm to the group's sound. The thing I'm especially glad to see is that they haven't lost the raw, relatable, and witty lyrics that only the Front Bottoms could write.
Unlike previous records, the Front Bottoms included some electronic instruments, brass sounds, and bells on this album. In my opinion, the use of these sounds shows definite progression for the band. I appreciate the fact that they tried something new, without completely losing sight of what originally made them great.
Overall, I enjoyed this album very much. It was definitely a step forward for the Front Bottoms, and accurately showcased what the band currently has to offer. I can't wait to see what they do next. Until then, I strongly recommend giving Back On Top a good listen.
About the Contributor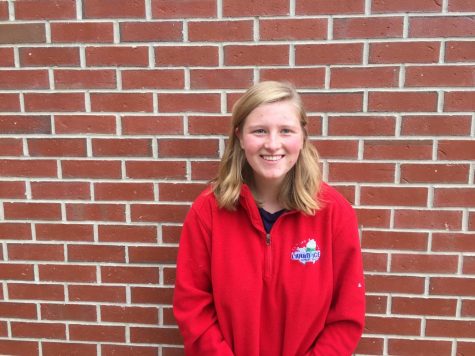 Maggie Del Re, Editor-in-Chief
Maggie was unwillingly thrusted into journalism class freshman year due to a scheduling snafu. Already a passionate writer, she quickly fell in love with...