Top summer reads for lazy hot days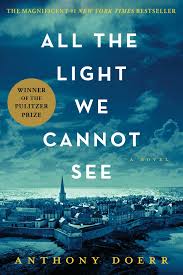 It's almost inevitable. For a lot of us, summer will sound a bit like this: laying lifelessly on your bed with curtains drawn to block all sunlight, snuggled with your fourth container of Ben and Jerry's Phish Food, and deep into the third season of a show on Netflix you started just yesterday. If this sounds anything like you: there's nothing wrong with binge-watching Netflix. However, exploring a good book in the outdoor heat will keep your mind fresh, and free from the pain of realizing you just finished all the seasons of your new favorite show.
1.) THE GREAT GATSBY: THE CLASSIC (MY ALL-TIME FAVORITE)
BY F. SCOTT FITZGERALD
Enter the extravagant world of Nick Carraway at the height of the roaring 20s, a time period culminating in wealth, social stature, and romance. If I could describe this book in one adjective, timeless would be my pick in an instant. Since 1925, the Great Gatsby has been acclaimed and referenced to in media. To illustrate how I feel about this American Classic, a good book only exists when one feels themselves trapped into the world created by the author; that's exactly how I feel when reading The Great Gatsby for the umpteenth time. As you maneuver through the roaring 20s, fraught of parties, flappers, and drinking, you will find yourself immersed in the relationship between the wealthy, handsome Jay Gatsby and his former lover, Daisy Buchanan, who's struggling through her troubled marriage – with Tom Buchanan – all the while consulting her undeniable affection for Gatsby. However, Gatsby's intent on reuniting with Daisy causes a love triangle involving Tom that ends tragically. Fitzgerald illustrates the 20s as a time of declining morals, excessive partying, and smoking and drinking. Effortlessly and charmingly, a powerful, timeless love is captured – an aura so influential that it's still present today, after 90 years.
2.) ALL THE LIGHT WE CANNOT SEE: TEAR JERKER
BY ANTHONY DOERR
As winner of the 2015 Pulitzer Prize for fiction, I have some pretty high hopes for All the Light We Cannot See by Anthony Doerr. In Paris, at age six, Marie Laure goes blind. Her locksmith father builds her a replica of their neighborhood for her navigation to guide her by touch. Fast-forwarding to age 12, Marie Laure and her father escape to Saint-Malo after the Nazis take over Paris. She soon crosses paths with an orphan, Werner, a connoisseur of radios, whose exceptionalism places him at a cruel military academy for the Hitler Youth. There, he becomes a talented Resistance tracker.
Doerr tells a tale of an unlikely relationship, crafted with remarkable detail. As quoted by the New York Times, "tackling questions of survival, endurance and moral obligations during wartime, the book is as precise and artful and ingenious as the puzzle boxes the heroine's locksmith father builds for her."
3.) FISHBOWL: QUIRKY YET MEANINGFUL
BY BRADLEY SOMER
Have you ever wondered what it would feel like to be a goldfish falling off a 27-story apartment – all the while, taking peeks into other's lives through the windows in the building? Well, Ian the Goldfish is given the opportunity for the thrill of a lifetime. The inhabitants of the apartment each have their own unique story and background ranging from an innocent little boy named Herman with beliefs in time travel to a striking young man with his girlfriend, and the mistress. A rare story crafted to warm the heart, Somer places readers into the mind of a goldfish who's plummeting downward hazardously. Ian perceives all different walks of life, each one comprised of joy and despair, contentment and disappointment. For Ian, exploring the boundaries outside his fishbowl and risking all for adventure was better than perishing in the only place he had ever known. In the apartment building, new beginnings are always cherished.
4.) THE BEGINNING OF EVERYTHING: NOT YOUR TYPICAL LOVE STORY
BY ROBYN SCHNEIDER
The messages in this book are clear and applicable: good things will follow unexpected tragedies and squeezing through the narrow space crowded by other's expectations and judgement cripples our sanity. The plot centers around Ezra Faulkner, the "golden boy:" Junior class president, captain of the tennis team, prom king, and the with typical cheerleader girlfriend. However, his social status and athletic pursuits are shattered permanently in an instant after a devastating car accident. In entering his senior year, Ezra is unable to play tennis ever again, loses all his friends and girlfriend, and becomes an outcast – a substantial contrast to his former popular self. As quickly as the events of his tragedy, Ezra's life is altered by the entrance of new girl Cassidy (awesome name, am I right?) Thorpe. Cassidy is an almost identical description of Eleanor Douglas from Eleanor and Park: wild red hair, a unique style, deep blue eyes, effortless, and witty. The two embark on adventures, teaching Ezra that after tragedies come things that actually matter to him. Cassidy challenges Ezra, bringing out a different facet of him. In his senior year, Ezra opens himself to new opportunities he would have never considered before. And before he can stop himself, Ezra falls deep in love with Thorpe. In perceiving Ezra's relationship with Thorpe, readers realize there's not always a person responsible for our motivation or actions, but it's us behind our changes in character.
About the Writer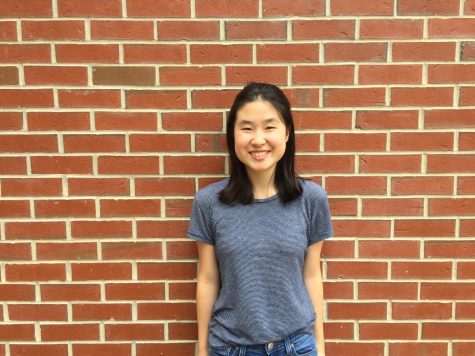 Cassidy Wang, Editor-in-Chief
Cassidy Wang has pursued journalism since her freshman year. As A&E editor her sophomore year, she reported on theatre productions. As news editor,...