Advanced Drama Night prompts laughs, camaraderie among performers
Improvisation performers entertained a large audience for Advanced Drama Night on May 21 in the black box theatre.
The show included performances from various actors who were randomly called on stage. Their acts ranged from a matchmaking scene to a recreation of Romeo and Juliet in a drama camp.
"The best thing about improv night is watching my students up their game in front of an audience," Advanced Drama teacher Maura Morrison said.
The Advanced Drama Night was the last improv show for senior performers.
"The best thing about performing at Improv Night was all the people I got to do it with, they're all my friends in the Advanced Drama class," Boullianne said.
"I think the best part is just the opportunity to make your classmates laugh. In class, you don't really get an opportunity to do that," Maynard said. "It's really fun to be able to have so many people there that you don't really know and having them involved in the show too."
Both Maynard and Boullianne experienced nerves initially before performing.
"Once you're out there for the first time, you kind of loosen up and then it all comes naturally after that but the nervousness never really goes away; after a while, it becomes a good thing," Maynard said.
Boullianne believes the hardest part about improv is getting over the initial pump of nervousness.
"As one gets more practice, it becomes more fun and they grow more comfortable on stage," Boullianne said.
"When you're about to say something, there's one thought that passes through your mind and there's one thought: 'no one's going to laugh at this,'" Maynard said.
"It's just really relieving to hear the audience laugh and be able to have fun with it," Boullianne said.
About the Writer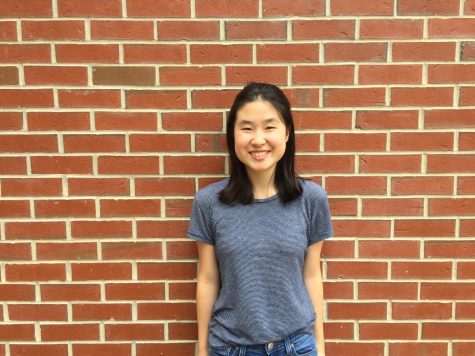 Cassidy Wang, Editor-in-Chief
Cassidy Wang has pursued journalism since her freshman year. As A&E editor her sophomore year, she reported on theatre productions. As news editor,...