Faculty Friday: Cathleen Carmignani, Math Teacher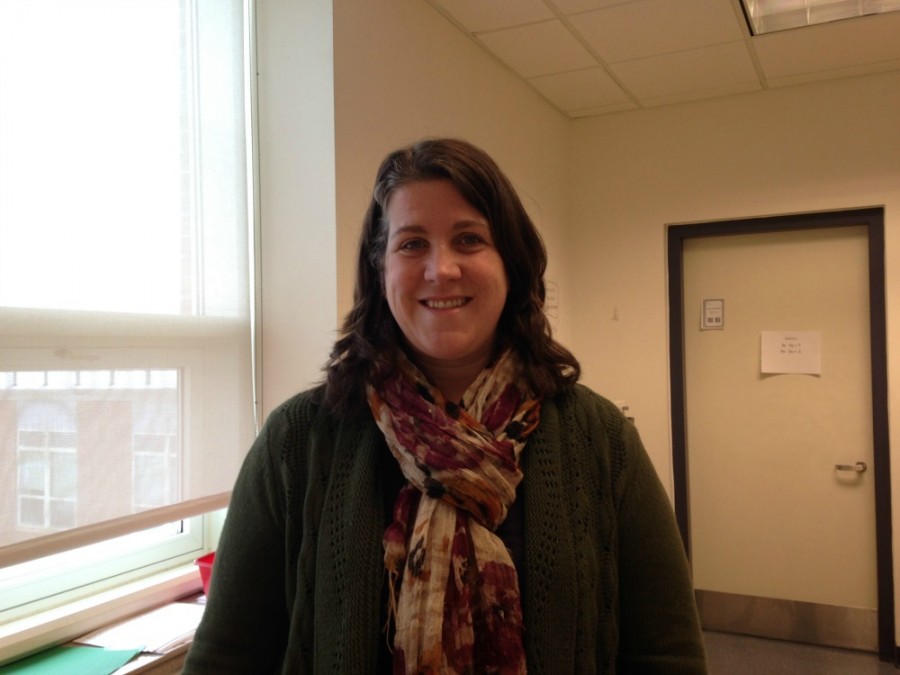 Q: What did you plan to be growing up? Did you expect to end up where you are today at Algonquin?
A: "I always wanted to be an architect growing up, but I never really pursued it. When I was playing as a little kid I always played a teacher."
Q: What do you think is the most helpful program in Algonquin for students and for people outside of the school?
A: "I don't think there is one particular program, but the fact that there are so many activities to do, the amount of things you can do here is amazing."
Q: Would you consider sending your own children here?
A: "I think we provide all the resources to set the kids up for success and for college. The choices are really good."
Q: What kinds of activities did you participate in when you were in high school?
A: "Everything actually. I did varsity swimming, yearbook, math team, mock trial,I did a lot."
Q: What tips can you give students to be successful?
A: "Definitely don't procrastinate. Get involved in as much as you can, meet a lot of people. Also, seek help early if you're having a hard time."