REVIEW: 'Breaking Bad' is like no other Netflix show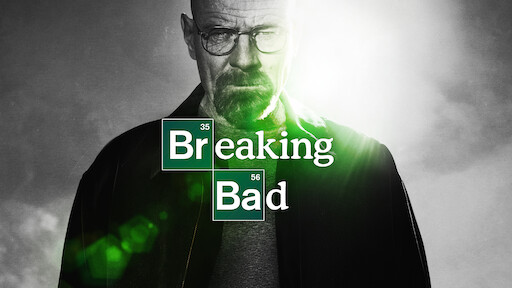 With five seasons and a total of 62 episodes filled with jaw-dropping moments and incredible storytelling, "Breaking Bad" is a must-see for crime lovers. While the series concluded in April of 2013, it is still one of the most popular shows airing on Netflix today.
"Breaking Bad" first aired on AMC back in 2008, however today can be streamed on Netflix, Prime Video, Apple TV and several other streaming services. The series is based in Albuquerque, New Mexico, and is packed with crime, drama and action.
After learning unexpected news, the main character, middle-aged Walter White (Bryan Cranston), takes extreme measures to save his family from financial risk. Using the knowledge he has learned from being an overqualified chemistry teacher, Walter teams up with a former student, Jesse Pinkman (Aaron Paul) to cook and sell methamphetamine. This unlikely pairing and secret criminal life leads to dangerous conflicts and tough decisions as the seasons unfold.
One of the main features that makes the show so enjoyable is the complex character development throughout the five seasons. The audience watches Walter change from a timid teacher into a confident and confrontational character by the end of the show. The majority of his actions are motivated by his family.
Walter's family dynamics alter tremendously as his secret job begins to change his routine and daily life; suspicions and trust issues develop within his household. 
Jesse on the other hand, gains more power as their drug business becomes successful. This power consumes him as he matures throughout the show and has to make some tough decisions.
An aspect of "Breaking Bad" that makes it like no other drama series is that the show accurately depicts science. Not only is the show entertaining, but there also are countless references to chemistry that you could learn just from watching the show.
"Breaking Bad" is packed with suspense, surprises and success. The show was so successful that it even had television series and movies made out of characters.
If you ever find yourself scrolling through Netflix, unsure about what to watch, consider watching "Breaking Bad," you won't regret it.