New ropes course keeps health and fitness legacy alive
After challenges with structural integrity and safety, Algonquin's ropes course will be rebuilt with the addition of new elements and features.
Working with a non-profit organization, Project Adventure, Algonquin aims to have the construction completed by 2023. The new course will feature six new elements, ranging from easy to challenging in difficulty. Health and Fitness teacher, Patrick Russell and department head, Brian Mawson, teach the course to 11th grade students, and are excited for the new additions. 
"The new ropes course is going to be built in the shape of a square in the middle of the present course with elements stacked on top of one another," Mawson said. "Within the square there will be six elements with the potential of adding another."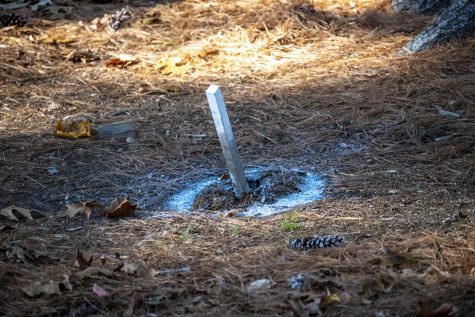 The new structures of the rope course will be built upon telephone poles instead of trees.
"Our new elements are going to be built on telephone poles, which are more sturdy and are going to last much longer," Russell said. 
Using trees to build the ropes course has proven  to be problematic, and is  one of the main reasons why Algonquin is building a new course. 
"Most recently [the ropes course] encountered insect damage that destroyed a few key climbing elements," Mawson said. "This along with the overgrowth of other trees caused our course to fail inspection."
Russell looks forward to the variety that the new course will provide for students.
"We have a variety of challenges, they range from different difficulty levels," Russell said, "Some will be more challenging, some will be a little easier." 
Algonquin has had a long history with the ropes course unit, dating back to the late 1970s.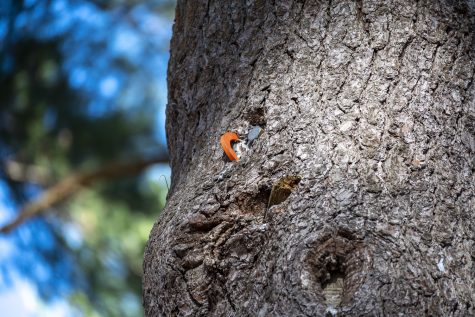 "The Algonquin Health and Fitness Department did Project Adventure activities in the late 1970s,"Mawson said. "The ropes course was not built until 1982." 
Russell mentioned that previous Health and Fitness teacher Dick Walsh taught the Project Course Adventure and is proud of the history of the ropes course in Algonquin. 
"I'm looking forward to continuing the legacy of Algonquin adventures," Russell said. 
Mawson is eager for students to use the new elements and to demonstrate the importance of teamwork. 
"Giving students this opportunity and experience is what I am most excited about with our new course addition," Mawson said.