Pandemic Albums: Creating my new personal self through lockdown
Looking back at the last two years through pictures
Since the pandemic, my life has changed. However, even with all the masks, quarantining and guidelines, I still find ways to look on the bright side and help bring positivity to others. As I look back at these pictures I took during the past two years, it's clear a lot has changed in my life since the start of 2020.
During the middle of 2021, my friend and I went to the Natick Mall together. We had such a good time! The main photo above was taken at the food court. This picture is  important to me because this was the first time I went to the Natick Mall in ages with my friend. Both of us had a great time shopping together in different stores! It felt nice to see lots of people again at the mall knowing life was starting to feel normal again.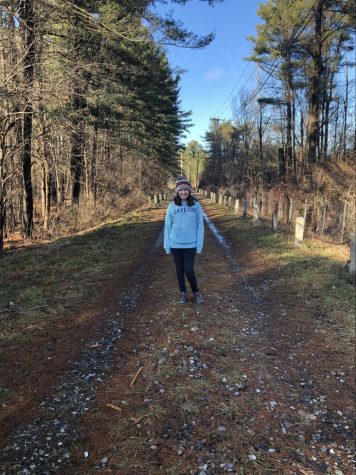 Since the pandemic, I've spent more time outdoors with my family. Near our house are a bunch of trails in the woods. This picture was taken early 2021, when it was still winter. I love hiking with my family, and going on different trails in the woods. I remember in middle school when I went on a Girl Scout vacation in New Hampshire. We went exploring for a couple of days and that's when I found my passion for hiking.  I love going outside more nowadays. I used to love hiking before the pandemic and very excited to be going outside more often again.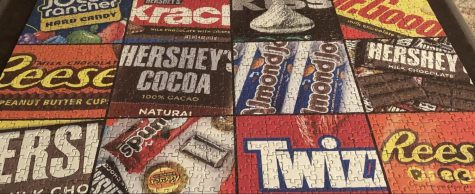 During the pandemic, my mother and I were always bored, especially on weekends. The two of us would build puzzles together to keep us entertained. This was one of the puzzles we did together. It was 1000 pieces, and took about a couple of weeks to finish. But in the end, we were both able to finish it together! This brought me closer to my mother and also made me realize how thankful I am to have her in my life.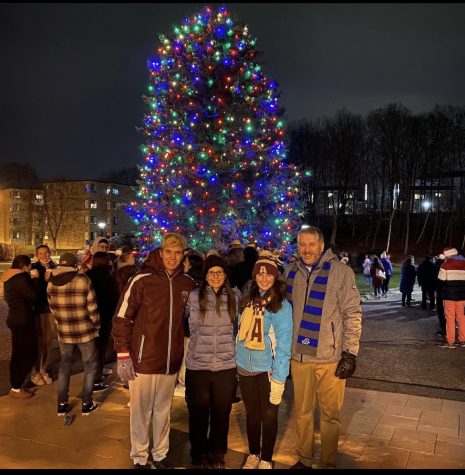 This photo is a picture of my family and me at my father's Christmas lighting tree event at Assumption College. This year was the 25th anniversary of the special event, which my father established 25 years ago. The event coordinators wanted him to return to give a special speech in front of the students. The lights on the tree light up as everyone celebrates the countdown to Christmas.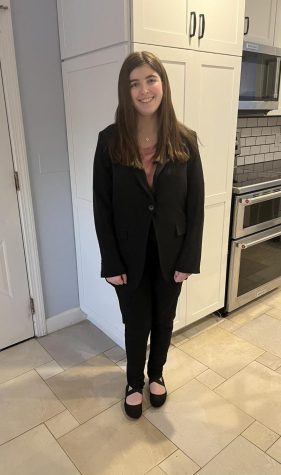 The first photo on the left was taken the morning of the DECA districts when I competed in Central Districts against students from other high schools. This was my first DECA event I attended this year outside of school meetings. Even though I did not qualify for States, I still had a good time and a good experience. I was able to meet new students from other schools in the district. They told me about their experiences with DECA and ways I could improve my techniques. They were very nice and helpful!