Senior Reflection: Top Boston sports moments from my time in high school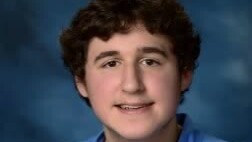 Our grade's high school experience was unconventional to say the least, and we probably would have had a better four years if the pandemic didn't disrupt so much of school. For me, COVID's interruption of pro sports created an additional void in my life, while reinforcing just how important sports are to me. 
The pandemic wasn't all bad, as I got to spend quality time with my family. Being stuck at home also gave me further appreciation for the importance of my friends. But when sports returned, and the Boston teams came back, things truly felt like they were back to normal. 
In the spirit of looking back as I near my departure from Algonquin, here is a collection of my favorite Boston sports moments over the last four years. 
Considering their recent success, I feel obliged to start off with the New England Patriots. While they have several games I could highlight here, their early-2019 playoff run, culminating in a Super Bowl victory over the Rams, was incredibly fun to watch. And with a mix of high-scoring and low-scoring games, how could it not be? In fact, one could argue that year's AFC Championship game, a Patriots win over the Chiefs in overtime, was an even tougher test than the Super Bowl. This was the last championship Tom Brady would win in New England, making it all the more special. 
A few months earlier, the Boston Red Sox won a championship of their own, beating the Dodgers to win the 2018 World Series. That Red Sox squad was one of the most dominant baseball teams I've seen, as they steamrolled through opponents all year long. It was so much fun to witness their great success in 2018, in no small part because they beat tough opponents in the Yankees, Astros and Dodgers en route to the title. 
Finally, while they haven't won a title since 2008, the Boston Celtics are finding success, mainly because of the development of Jayson Tatum and Jaylen Brown. They are immensely talented players, and they're the catalyst for the Celtics' recent resurgence, in my opinion. They'll be a blast to watch for years to come. 
All in all, sports brought me a great deal of joy over my time at Algonquin. And if things go according to plan, they'll be a key part of my life deep into the future, too.