Senior Reflection: Memories, Meaning and the Mundane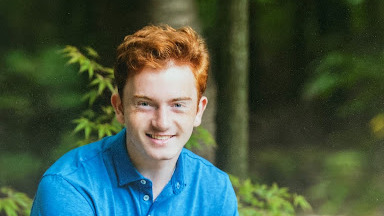 A few years ago, I was scrolling through my Instagram and came across an interview of a crying Boston College basketball player named Dennis Clifford. BC had finished their season with 25 losses and zero conference wins and Clifford, a senior, had just played the last game of his college career.
After the game, a reporter asked Clifford what his favorite memory of playing at BC would be. As tears welled in his eyes, Clifford choked up, staying quiet for 20 seconds before answering with four words:
"Going out to eat."
I remember scoffing at what I thought to be such a strange, unrelated response. How could something as trivial as eating out with friends be the memory he would miss most?
Three years later and with a full high school career behind me, I see exactly what Clifford meant: it's the mundane that matters. To be sure, there were lots of indelible highs and lows in my time at ARHS. Winning a club president election, losing a club president election. Making the principal's list, missing it by 0.04. Scoring a game-winning goal, missing a championship penalty kick. 
While those times will be forever ingrained in my memory, they are not the ones I will cherish most. Instead, I'll remember nailing Aidan in the nether regions with a soccer ball at the carnival, hanging out with Mr. Largesse after school and discussing our takes on the best Coen brothers movies, or nearly crying with laughter when my friend told me confidently that he thought he aced a test and then got a 42 (no names, you know who you are).
These seemingly little things collectively make up the actual thing, and I will miss them most. They constitute the patchwork of what made my high school experience so special: an array of memories with classmates; some since birth and others since the first day walking through the doors at Algonquin.
To my fellow seniors, I thank you for your partnership in this journey and your friendship along the way. Through you, I learned to appreciate the meaning behind Clifford's prophetic words. 
And for that, I will always be grateful.