Red Carpet Reviews: Top 5 looks from the 2022 Oscars
The 94th annual Academy Awards ceremony was held at the Dolby Theatre in Los Angeles on Sunday, March 27 to celebrate the latest round of Oscar nominees and winners. The Oscars are designed to allow fans and celebrities to look back on the biggest cinema hits of the last year, but in addition to the recognition of great movies, the 2022 Oscars brought us some of the best celebrity fashion on the red carpet.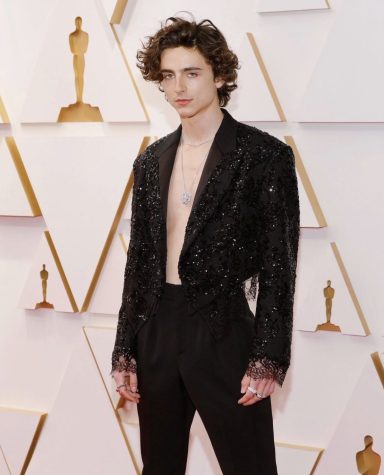 5. Timothée Chalamet's black sequined suit
Timothée Chalamet's big success of the night was his recent movie, "Dune," winning six Oscars, but his Louis Vuitton all-black, glittery suit was certainly a huge success too. The suit included an open black jacket (complete with beading, sequins, and lace), and plain black pants. It may seem very simple at a first glance, but upon closer inspection, the detailed beading and patterns featured on the top really shine through. I love that Chalamet continues to vary his red carpet looks by wearing somewhat simple or plain suits, with a certain focal point or design. In my opinion, it brings something unique to the table and keeps the outfits classy and elegant.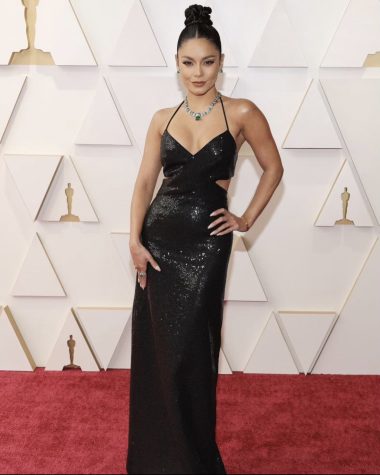 4. Vanessa Hudgens's black glitter dress
Vanessa Hudgens debuted as a host for the Oscars red carpet, and she showed up looking absolutely stunning in a Michael Kors black glitter dress. The dress featured two cutouts on the sides and plenty of glitter, but aside from that, the actual style and shape of the dress was rather simple. I personally love the simple elegance that this dress brought, as it paired perfectly with the stunning diamond necklace and earrings she accessorized with. Hudgens' outfit was definitely a favorite of the night, and it stayed true to her personality and style.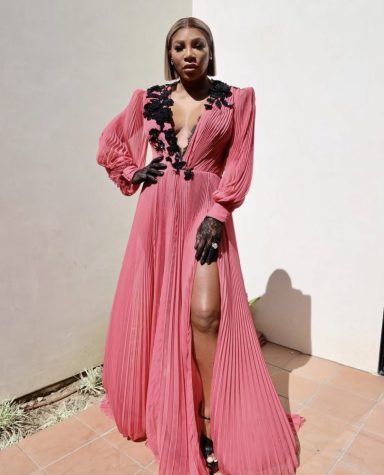 3. Serena Williams' pink and black dress
Accompanied by her sister Venus, Serena Williams arrived at the Oscars wearing a stunning pink floor-length dress that featured a black floral design, framing the bodice. The dress was custom-made by Gucci, and worked perfectly with the black lace gloves and black heels that Williams accessorized with. I personally love this dress because the pink looked great with Williams' skin tone. The black detailing on the bodice was absolutely gorgeous, serving as a simple, yet elegant detail. I think this dress was a perfect opportunity for Williams to look great and bring a new, unique look to the red carpet.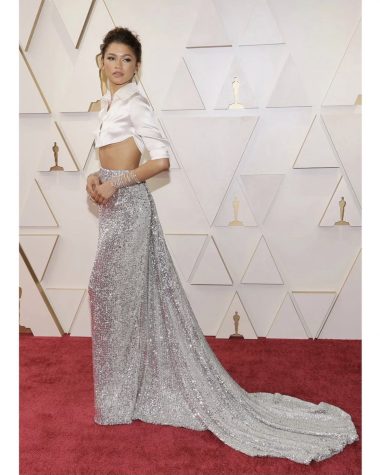 2. Zendaya's two-piece glitter skirt
Zendaya has become known for her innovative and exciting red carpet looks, and this year's Oscars were no exception. She arrived at the event wearing a two piece set by Sharon Stone, composed of a floor length glitter skirt and a cropped, white satin button-down. I absolutely loved this look on Zendaya, but I especially enjoyed the long train that accompanied the skirt. I think this outfit was an excellent choice for the Oscars, especially because it was original and unique while still remaining elegant and staying true to Zendaya's style. I think the outfit worked especially well with Zendaya's hair tied into an updo and accompanied by the elegant jewelry she was decked out in.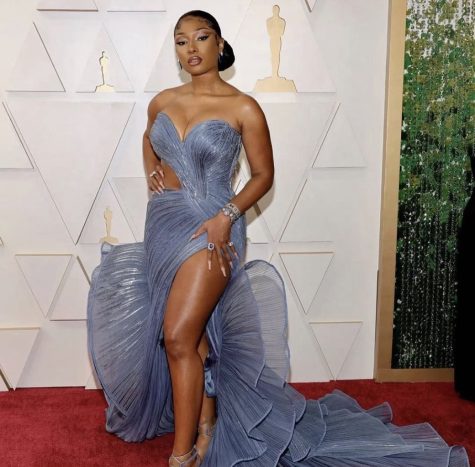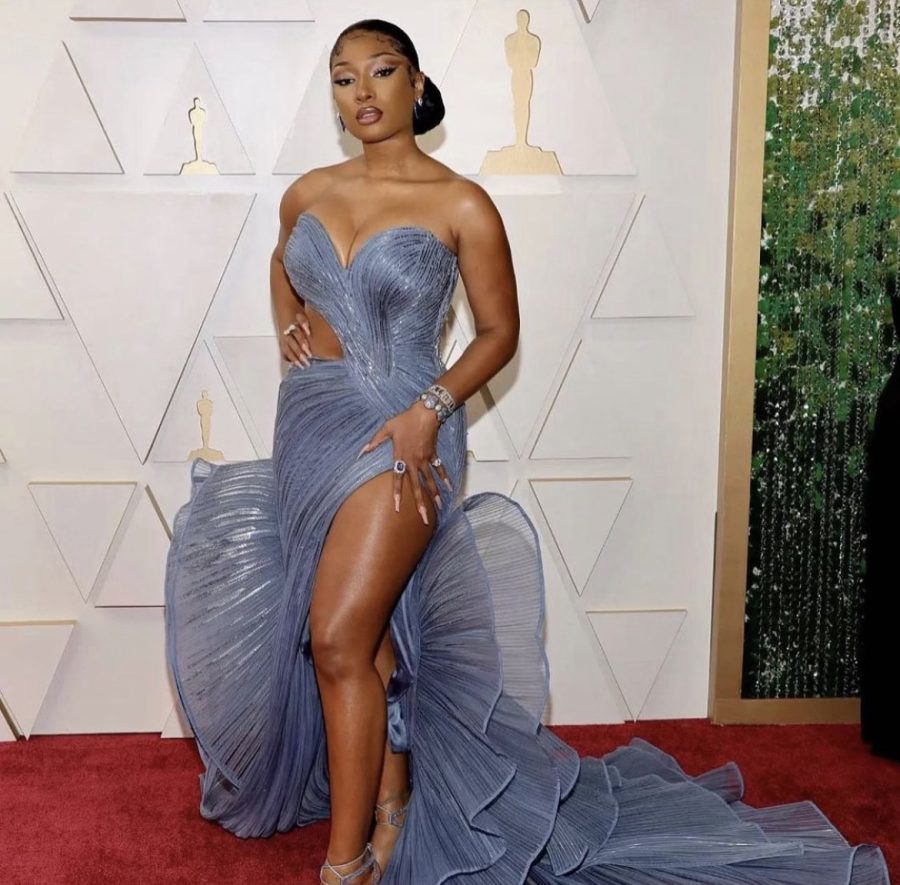 1. Megan Thee Stallion's blue tulle dress
For her first appearance at the Oscars, Megan Thee Stallion certainly made a big impression with her Gaurav Gupta couture dress that won over almost everyone in attendance and at home. The blue bodycon dress was perfectly fit to highlight her body, and tookan original approach to wrap dresses by having the wrap extend all the way down into a long, flowing tulle train. My favorite part about the dress was the strapless bodice, which featured a unique swirling pattern and fit well with the overall shape and style of the dress. Megan Thee Stallion always shows up to red carpets looking fabulous, but this time, she (and the designer) really outdid herself.
The Oscars this year were full of surprises, but it was certainly exciting to see the new and innovative fashion that came out of this year's red carpet show. I loved seeing these celebrities pushing boundaries while staying true to the elegance of the Oscars. As this year progresses, I look forward to seeing the continuation of these styles, as well as innovative new designs.