Pajama Game: smashing success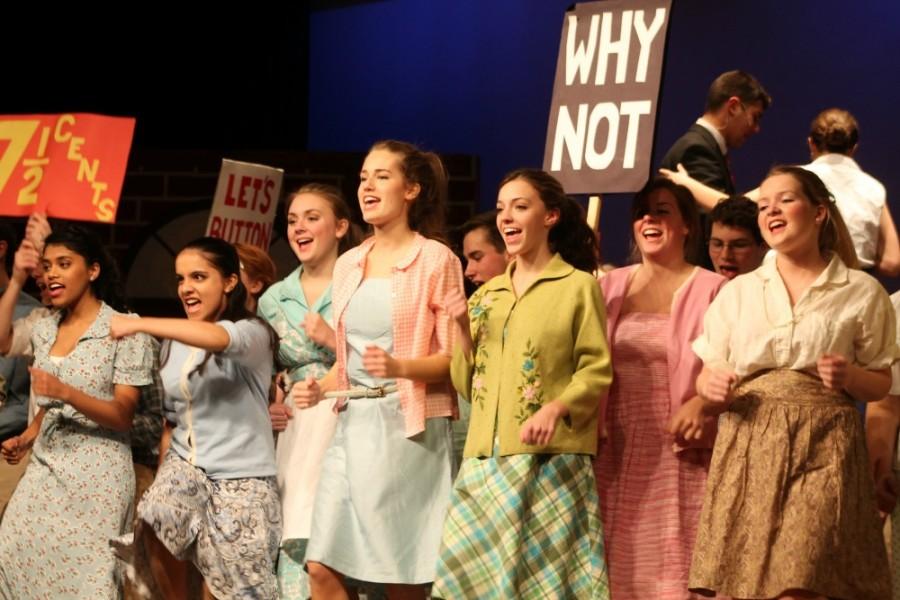 The Pajama Game cast showcased their musical theater talents on December 4 to December 6 in the auditorium, delivering a powerful message that related to the recent Market Basket strike.
Written by Richard Adler and Jerry Ross, the Pajama Game fuses romance with moral courage. The ARHS musical performance has dedicated to honor Market Basket workers and their CEO, Arthur T. Demoulas, for fighting for what they believe in. This summer, Market Basket workers rallied after the expulsion of their beloved CEO, Demoulas – risking their jobs and ability to support themselves. The incident sparked director Thomas Alera's sense of obligation to create the Pajama Game production, which had a powerful connection to the summer's commotion as the plot centers around factory workers campaigning for what is equitable.
"This musical, set back in the 1950's, still resonates today; so I hope they [the audience] see that one voice to many voices can really make a change for people standing up for what they believe in and not backing down," Alera said.
A Market Basket executive, Joe Schmidt, attended the Friday performance of the play, and gave Alera a donation to help finance future school musical productions.
In all, Alera and the cast are happy with their performances.
"We put a lot of work in, and it definitely paid off in the long run. It's always a work in progress so we're always getting better," senior Chris Lang said, who played Sid Sorokin.
"I think the production went really well; everything came together like it should have," junior Sarah Milnamow said, who played Babe Williams.
According to Lang, the best part of the whole process was the camaraderie among the whole cast working together.
For Alera, watching the actors grow and slowly understanding the process of theater and how much work it takes to produce a musical was gratifying.
The musical resulted from seven weeks of hard work.
"We had a lot of new people who came into theater; they haven't really done it before and they're great workers," Milnamow said.
Milnamow learned more about loyalty, perseverance, sticking to beliefs and how hard they can be throughout her experience. She also discovered more about herself from stepping into characters and experiencing their thoughts, the trouble Babe faced with Sid, and having to stick with the 7 ½ cents strike.
"It's just such an enriching environment to be in; it's so rewarding in and of itself. I enjoy just doing the shows for the shows," Lang said.
As director, Alera enjoyed watching his vision slowly unfold and become a reality.
"I always have a vision of how I want to do the play and what I want to do with it." Alera said. "My job is always what's the story that I have to tell and put it on stage for the audience. So watching this vision come to life was the best part of it."
Overall, the audience reaction was quite positive.
"The execution of the play was really smooth and I love how the actors had so much passion for what they were doing," freshman Merry Qian said.
About the Contributor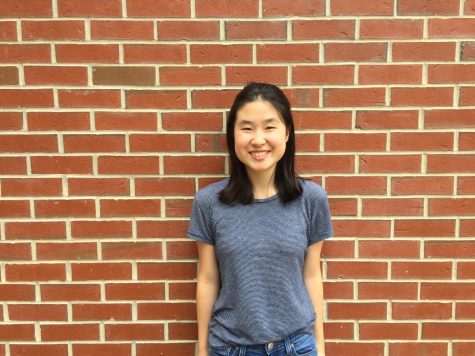 Cassidy Wang, Editor-in-Chief
Cassidy Wang has pursued journalism since her freshman year. As A&E editor her sophomore year, she reported on theatre productions. As news editor,...