REVIEW: Scoops N Bites: a healthy alternative for take-out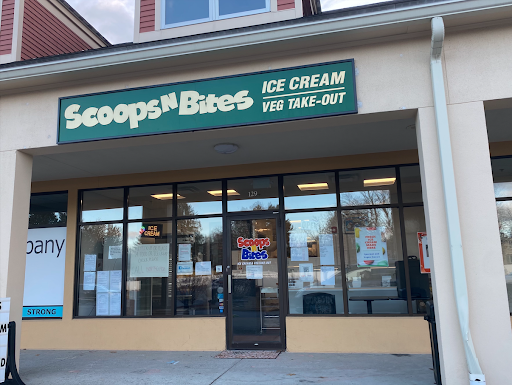 Scoops N Bites, an Indian take-out restaurant and ice cream shop in Westborough, is an easy option for vegetarians or vegans looking for a delicious and filling meal at a reasonable price.
As a vegetarian, I am well aware of how difficult it can be to find a satisfying meal at most restaurants, and Scoops N Bites presents a unique alternative in a take-out form. The fully-vegetarian menu provides diverse options, representing a balance of Indian and American food, with the most notable being their vegan ice cream, smoothies, sandwiches and bowls.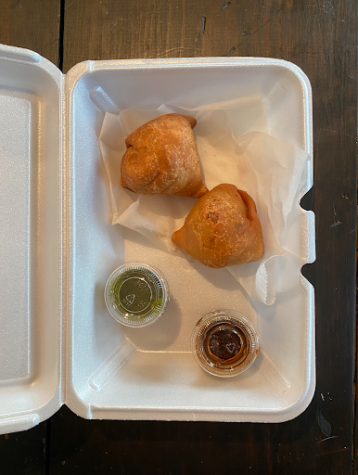 Three years ago, Scoops N Bites opened as a family-owned restaurant to give the community healthy eating options.
After browsing the website, I ordered for me and my mom over the phone to a friendly employee. We drove to the restaurant, located in the Westboro Downtown Crossing shopping plaza, and picked up the takeout bag from an employee outside of the nicely decorated storefront. It was a relatively easy experience with a total wait time of about 25 minutes and a total cost of $28.66 for four items.
For an appetizer, I enjoyed the samosas ($4.40), which ended up being my personal favorite of the meal with their crisp and flakey crust and savory filling. 
Next, I had the Mumbai veggie burger with cheese ($8.99), which wasn't like anything I had tried before. The dish consisted of a potato patty on a bread bun with a garlic and coriander chutney spread. It was very filling, but a little dense and starchy due to the ingredients.
My mom ordered the edamame bowl, but didn't love it, nor believe it was worth the $9.99 price. The flavor was a little bland, and the green peppers overpowered the edamame and potatoes. However, it was still a decent option for a salad.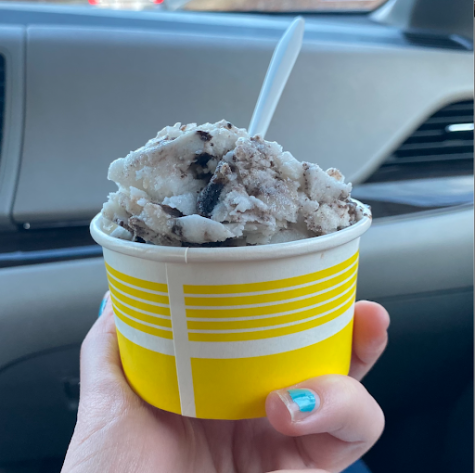 Lastly, I ordered the vegan cookies and cream ice cream ($4.99) for a dessert, a hand-made specialty according to the Scoops N Bites website. Prior to this, I had never had vegan ice cream before, and I enjoyed the icy texture and its delicious, unique flavor which was more coconut-y rather than vanilla.
As a whole, I felt very satisfied after my meal, thanks to the hearty food, which is unlike the usual vegetarian options you see at other restaurants. The restaurant is a good option for everyone: vegans, vegetarians and anyone in search of a healthy alternative. However, with so many choices (including Indian street food and American-style soups or sandwiches) on the menu, there are bound to be some that are hit-or-miss for certain people.  
If you are looking for a convenient but healthy restaurant, then check out Scoops N Bites for a memorable meal. It's located at 57 E Main St Unit 129, Westborough, and is open for take-out only.