Basketball teams prepare to battle Nashoba at famous TD Garden
The girls' and boys' basketball teams have a once-in-a-lifetime opportunity to play at TD Garden, home of the Celtics, against Nashoba on Sunday, Jan. 30.
Although this is the boys' program's fourth time going to the Garden and the girls' second, it is the first year since the pandemic began that the teams will get to play there. The experience will include a press conference, use of the locker rooms, riding in a luxury bus, having their names up on the jumbotron and being able to go through security just like an NBA team does.
Boys' varsity head coach Brian Doherty believes the experience is for the players to have fun.
"High school is about the memories you make, and as a coach, this is one of the best memories we can give to them," Doherty said. "It's all for the kids."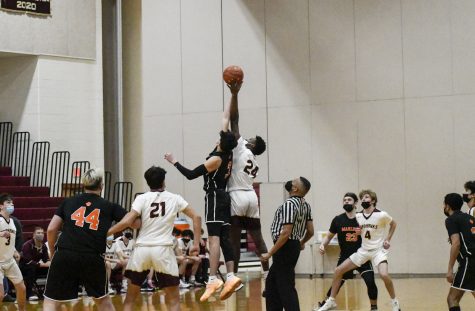 According to Doherty, one of the most memorable and exclusive things the teams get to do is travel beneath the Garden floor.
Girls' varsity head coach Melissa Fustino enjoys seeing the players' reactions when seeing the Garden.
"I love seeing how excited the kids get," Fustino said. "How many times do you get to play on the court where your idols like Jayson Tatum and Larry Bird played?"
Both Doherty and Fustino coached games at the Garden in the past and enjoy the privilege of playing there.
"Even I got a little excited and blown away," Fustino said.
Boys' junior captain Jackson Gamache is excited for the trip.
"Playing in a place where not many others get the opportunity to play is a special thing," Gamache said.
Girls' senior captain Danielle Adams' favorite part about the trip is the ability to play where many have had the chance to before.
"My favorite part about the trip is playing on the court knowing that some of the biggest NBA stars have made history on this same court," Adams said in an interview via email. "It's a really cool feeling."
Adams has her own strategy to stay focused in this surreal environment.
"I stay focused by treating the game itself like any other game," Adams said in the email. "Before and after, I let myself soak in the atmosphere and experience, but once it's game time, I try to think of it like a regular season game." 
Currently, because of COVID precautions, no fans beyond immediate family are allowed to attend the game. However, both teams hope the regulations will be changed by game time.