REVIEW: Taylor Swift's 'Red (Taylor's Version)' shows artistic growth
Country singer-turned-pop star Taylor Swift has been busy in the studio re-recording her old albums after her ex-manager, Scooter Braun, purchased and sold their masters (the song credits-and therefore profits) to Shamrock Content Capital Fund.
This meant that Swift did not own her music, which led to her decision to  re-record those first six albums that were sold. Songs with the label "(Taylor's Version)" indicate that Swift owns the record.
The re-releases began with "Fearless (Taylor's Version)," which was released April 9. In June, Swift announced that "Red (Taylor's Version)" would be released Nov. 19, but she released the album a week earlier, on Nov. 12, leaving fans delighted.
"Red," was a country album, but Swift has since moved on to a different genre. The deluxe edition of "Red" has 22 tracks, but "Red (Taylor's Version)" has 30. 
In "Stay Stay Stay (Taylor's Version)," Swift's growth is evident, as her voice sounds more mature and has less of the characteristic country whiny tone. Swift's maturity in "The Last Time (Taylor's Version)," is also striking, and Swift had virtually none of her preexisting country whine. In "Girl at Home (Taylor's Version)," Swift decided not to stick to the original acoustic sound and added many more layers and instrumentals. 
The album's title track, "Red" wasn't much different from the original version, but there were some slight differences, mostly in Swift's tone. This track deserves to be the title track, as it is catchy and relatable to many fans.
Another concept that sets the (Taylor's Version) albums apart is "The Vault," a set of tracks in each album re-recording that Swift wrote at the same time as the songs that made the original cut. "The Vault" brings something new along with the nostalgia of all of Swift's old songs. 
"Nothing New (feat. Phoebe Bridgers)(Taylor's Version)(From The Vault)" is one of the best collaborations on the album. Bridgers' and Swift's tones blend together so well, with a mix of beautiful harmonies and moving lyrics. The song is similar to Swift's newer songs, especially her song "mirrorball."    
Another song from "The Vault" is "I Bet You Think About Me (feat. Chris Stapleton)(Taylor's Version)(From The Vault)." Three days after its release, on Nov. 15, Swift released a music video for the song, directed by Blake Lively. In the music video, Swift crashes the wedding of an ex-boyfriend, who the song lyrics suggest had been "too wealthy" for Swift. The production quality of the music video is insane, especially considering that it was Lively's directorial debut.
Perhaps one of the most unique songs in "Red (Taylor's Version)," is Swift's recording of "All Too Well (10 Minute Version)(Taylor's Version)." Swift originally wrote "All Too Well" as a 10-minute song, but decided to cut it down to six minutes before giving it a spot on her original "Red" album. However, the re-released album presented Swift with an opportunity to release the full, original version of "All Too Well." This 10-minute song includes all of Swift's original lyrics, which fans have expressed their love and relation to.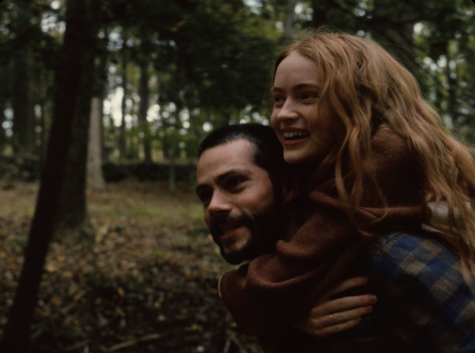 "All Too Well (10 minute version)(Taylor's Version)" led to countless opportunities for Swift. With the release of this song, she also directed "All Too Well: The Short Film," starring Sadie Sink and Dylan O'Brien. This short film brings viewers along throughout the stages of a toxic relationship, similar to the one "All Too Well" was inspired by. Swift shared her excitement for this project over her social media, along with interviews on Late Night With Seth Meyers and The Tonight Show Starring Jimmy Fallon. The short film was well-filmed and professional, and Swift made an appearance which left fans delighted.
As she visits various late night shows, Swift also performed "All Too Well (10 minute version)(Taylor's Version)" for the first time on Saturday Night Live. As Swift sang her popular song, "All Too Well: The Short Film" played behind her, connecting Swift's thoughtful lyrics to her intense film. 
The most recent version of "All Too Well" was released Nov. 18, and is titled "All Too Well (Sad Girl Autumn Version)." This song contains the same lyrics as "All Too Well (10 minute version)(Taylor's Version)," but is paired with a sadder, quieter tone. Because the original song was already sad, the tone just makes the track even more emotional.
"Red (Taylor's Version)" is the most recent album Swift has re-released, but certainly will not be the last. She plans to re-record past albums "Taylor Swift," "Speak Now," "1989" and "Reputation." There has been no official confirmation from Swift herself, but fans have been making their predictions as to which album will be released next, and are looking forward to seeing what Swift will reveal.