New club 'SO Unified' embraces inclusivity, fun
Sophomores Kate DiTullio and Cassie Hodge formed the Special Olympics (SO) Unified club to celebrate inclusivity and have fun with others.
SO Unified embraces the ideals of unified sports at Algonquin. The unified sports are one of the many inclusive activities at the school, inviting students with and without intellectual disabilities to hang out and play games together. DiTullio and Hodge hope their club expands the flexibility and variety of unified sports for their classmates.
Hodge explains that her own sports seasons prevented her and many other students from being able to participate in unified sports seasons. She wanted to find a way for more students to have the opportunity to play a wider variety of fun, inclusive sports.
"I got to know a lot of them [Unified Sports athletes] really closely, and they're so fun," Hodge said. "Their energy is amazing."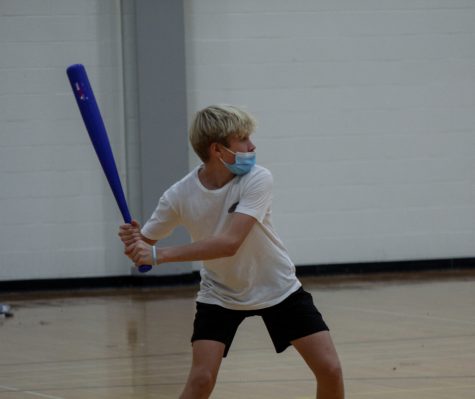 SO Unified offers similar opportunities as the Unified Basketball and Track and Field teams, but with more flexibility and different sports. As Hodge explained, it is a low commitment activity that allows players to join at any point during the school year, with no mandatory meetings.
"We have three different seasons which will have different activities," DiTullio said. "Fall is wiffle ball, then bocce ball [in winter], and the spring is kickball."
According to DiTullio, the club plans to meet twice a month after school. They also have some exciting, bigger events planned. 
"We'll do an annual bocce tournament; just come if you can," Hodge said. "We wanted to do a couple tournaments over the weekend and involve the Unified Singing Club to sing the National Anthem."
Because Hodge and DiTullio have participated in Best Buddies and unified sports in the past, they believe activities like these are a great way to create memories and long-lasting friendships.
"You're able to build those connections you wouldn't necessarily be able to build," Hodge said.
"Everyone deserves to be included and have a good time," DiTullio said.
SO Unified kicked off their year on Oct. 29 with a game of wiffle ball on the softball fields and met again on Friday, Nov. 12. Participants can show up to their next meeting to join the club; no official sign up is needed. If students are unable to attend, they can email [email protected] for more information.