The Scariest Things: 'Happy Halloween!'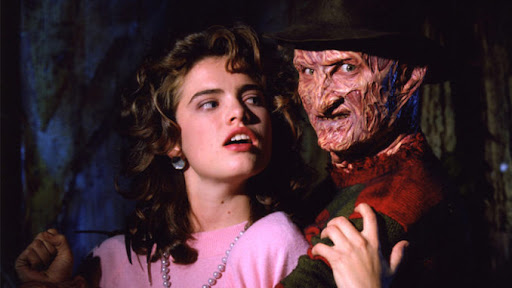 Hello everyone, and happy Halloween! Welcome back for another year full of frights and fun. 
In case you don't know me, I'm Jula Utzschneider, and last year I started this horror movie review blog to put some of the (supposedly) scariest and best films to the test. 
Throughout this review process, I rate each movie in four categories:
Fright Factor: How scary is the movie?
Plot: Is the storyline/script interesting?
Quality: How well is it produced? How good is the acting?
Entertaining: How fun is it to watch?
After scoring each category, I also give the movie an overall score out of 10.
To get started for this year, here's my list of the five best movies to watch on Halloween:
1. It (2017): This thriller, based on Stephen King's 1986 novel, follows the experiences of seven children as they are terrorized by an evil entity that exploits the fears of its victims to disguise itself while hunting its prey. The visuals are outstanding and you will genuinely get scared numerous times throughout the movie, which is perfect for Halloween.
2. Hocus Pocus (1993): If horror movies aren't for you, this is perfect. This nostalgic family-friendly comedy focuses on three Salem witches, resurrected just in time for Halloween as they attempt to make themselves immortal.
3. A Nightmare On Elm Street (1984): Almost a decade before Scream (another cult-classic), the world was introduced to one of the most infamous movie villains: Freddy Krueger, who preys on the teenagers in their dreams (which, in turn, kills them in reality). This gruesome film isn't just another cheesy horror movie. It has a compelling premise and storyline that will definitely leave you scared to go to sleep. 
4. Coraline (2009): Although not necessarily scary, this film's twisted plot will have you on the edge of your seat. The story follows a young girl named Coraline as she discovers an alternate world that closely mirrors her own but, in many ways, is better. She is excited about her discovery, until her parallel family tries to keep her there forever. The tension and suspense builds throughout the movie, and is perfect to watch on Halloween.
5. Friday the 13th (1980): This suspenseful thriller follows several people as they travel to the well-known Crystal Lake to set up a summer camp. Superstitious individuals warn against it, but the young counselors pay no attention to the area's history of murder. Then they find themselves stalked by a brutal killer, and struggle to stay alive against the merciless opponent.
I hope your Halloween weekends are filled with fun and frights! Be sure to come back on Nov. 20 to see my review of Saw.
Have a happy Halloween!