AP Language and Composition: vigorous, enlightening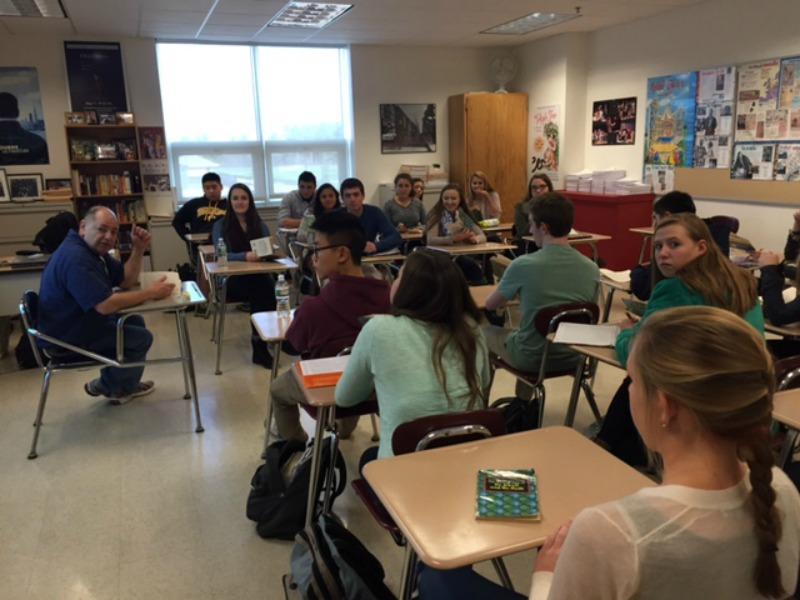 A new English class, AP Language and Composition, engages juniors in different features of literature and language including arguing, synthesizing, and analyzing rhetorical strategies in nonfiction.
"We're looking at all the aspects of language and rhetoric and strategies in this course," AP Language and Composition teacher Thomas Alera said.
The class is currently working with language and understanding how they can apply rhetoric into their writing and thinking.
"This term consists of a lot of thinking and discussing before they go off and begin writing," Alera said.
The course deals with rigorous non-fiction and explores writing and argument.
"We have to read a lot of non fiction and it can be really dry sometimes. Reading it can wear you down a bit," junior Rachel Capra said.
Through studying visual media and non-fiction, students in this class are trying to understand the purpose of the authors.
"I chose this course because I wanted to get better at analysis writing," junior Ha Neul On said.
As an AP course, the class is accompanied with a heavy workload.
"The workload was the most surprising part of this class. I knew it was going to be a lot but not this much," Capra said.
This class intends for his students to extract the power of language and its function from this course.
About the Contributors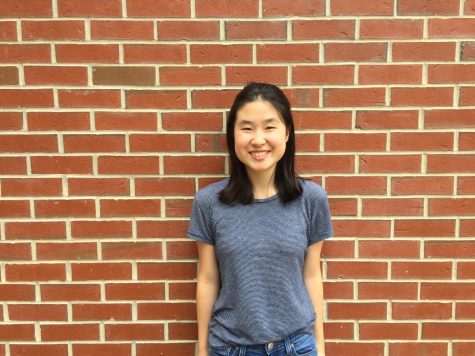 Cassidy Wang, Editor-in-Chief
Cassidy Wang has pursued journalism since her freshman year. As A&E editor her sophomore year, she reported on theatre productions. As news editor,...
Mairathe Casey, Online Editor-in-Chief
Mairathe Casey joined Harbinger as a sophomore and primarily wrote news. She was the Copy and Layout Editor her junior year and is the Online Editor-in-Chief...