New Polar Park stadium great place to watch WooSox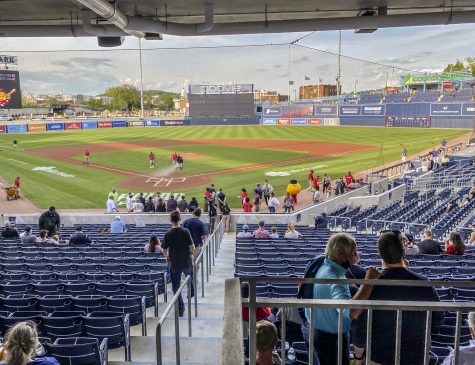 What was once thought by some as a rough and underdeveloped part of the city of Worcester has now been redefined with the emergence of the Worcester Woosox and its new 200 million dollar stadium.
Prior to the Worcester Woosox being the Red Sox Triple-A affiliate, they were the Pawtucket Pawsox, playing at McCoy Stadium in Pawtucket, Rhode Island from 1970-2020. WooSox owner Larry Lucchino has stated that the idea to move to Worcester was to create an innovative, family-friendly ballpark that reflects love and appreciation of baseball. It's a place fans can enjoy some great baseball, food and fun at a fraction of the price of a major league game.
Undoubtedly Boston has some of the best fans in the country; no matter where the game is, you'll always find a fellow Red Sox fan to be friends with. This is the exact atmosphere inside Polar Park where friendly locals greet you at the entrances and passionate baseball fans are eager to cheer their brand new team on.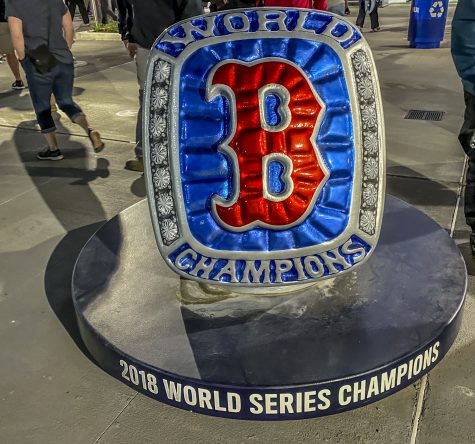 The new ballpark includes a few unique aspects. In Minute Maid Park of the Houston Astros, a fake train rides around the stadium when a home run is hit. In Worcester, real trains pass by the stadium honking their horn, igniting cheers from thousands of fans in the stadium. 
Another interesting feature of the stadium is the Worcester Wall, Worcester's take on the Green Monster. The wall stands 22 feet tall and grants spectators great views of the field and the best chance to catch a prestigious home run ball. 
For those with a big appetite, Polar Park is packed with local favorites to truly capture "A Taste of Worcester" such as BT's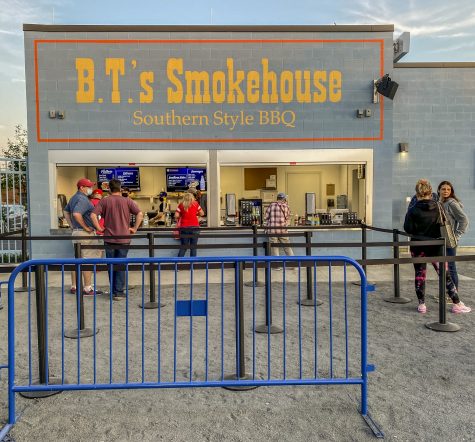 Smokehouse, Table Talk Pies, Wonder Bar Pizza and Coney Island Hot Dogs. It's best to act quickly though, as all of these establishments have a big line by the third inning.
BT's Smokehouse offers juicy and tender cuts of meat, with a half-pound pulled pork sandwich for $12 and platters that feature up to three meats that range from $16-$25. BT's will surely satisfy any meat lovers in the stadium. 
There's not much more iconic about Worcester than Coney Island Hot Dogs; their sizzling sausages and soft buns have helped keep the city running ever since its opening in 1929. The price of $4 for a hot dog along with sides that range from $2-$5 are a rather low price in comparison to other concessions in the park.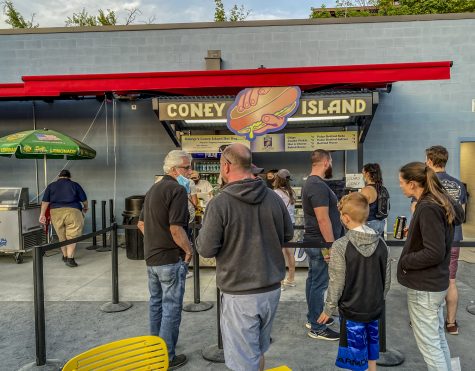 Tickets can be purchased for $8 for general admission, and $27 for Home Plate Field Box seats. With capacity currently at 7,500 because some seating areas are still under construction, the stadium, when finished, will seat 9,508 as a nod to Worcester's area code. After scanning numerous ticket-selling websites,  Ticketmaster is the best bet for the biggest variety of seat selections.
With a combination of publicly and privately owned areas, there are 24 parking lots and garages within a half mile radius of the stadium for the relatively low price of $5-$15. Along with the many spaces to park, the MBTA Framingham/Worcetser line serves 17 stops heading to and from Back Bay and South Station.
Whether you want a chill Friday night with your friends or to cheer on the local team, the Worcester Woosox at Polar Park has granted everyone that privilege with inexpensive tickets, easy parking and proximity to Northborough/Southborough.