Color Run steals concept of Holi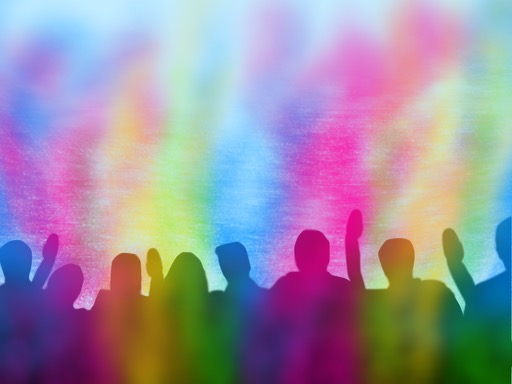 Last year, I was scrolling through Instagram when I came across a post of a few girls covered head to toe in a variety of colors. Of course, this isn't a common sight, but to me, it looked awfully familiar. So I clicked on the photo's tag and discovered The Color Run, a 5 kilometer run in which participants travel from start to finish but there's a twist: colored powder is thrown at runners throughout the entirety of the event. 
Now you may be wondering what was so familiar about this and I have to ask, how many of you know the original inspiration behind this run? 
The concept of throwing colored powder is a part of the Hindu festival known as Holi. In India and other celebrating countries, people play with this color to symbolize the triumph of good over evil. The festival took place in late March and as a celebrating Hindu, I was reminded of the Color Run.
"
It's admirable that foreign cultural celebrations are making their way to the United States but it is important that they are done so in a way that is respectful."
— Tisya Singh, Assistant Online Editor
The Color Run copies virtually every celebratory aspect of Holi, from the colorful powder to the wearing of white clothes at the start of the event. Although the color and clothing may not mean anything to outsiders, for celebrants it is custom to buy new white traditional clothes for Holi. They symbolize peacefulness and allow the color to be more visible, depicting happiness.
This is not acceptable. Especially with all the discussions in today's society about giving proper recognition to cultural origins, it's important that Holi is appropriately acknowledged and known as the central inspiration for the Color Run. 
The main thing about the Color Run that concerns me is that the Hindu culture inspiration behind it is scarcely acknowledged. When I first went onto the website, I was shocked that there was no mention of Holi anywhere. Only after a couple of minutes of searching virtually every part of the cite did I find it mentioned in a singular word, hidden underneath a tab in the FAQ. Even there, it shares credit with three other "inspirations" of the run and is placed last in that list. 
The correlation the Color Run has with Holi is evident, although those who manage the event don't seem to think so. This may be believable to people who have never heard of Holi before, but the Color Run is not what it claims to be. Its concept is one that has been celebrated throughout India for centuries and this information should be accurately included in the description of the event. 
It's not enough to simply place the word "Holi" onto the site to avoid being targeted for cultural appropriation. There needs to be a thorough explanation about the history of the festival and how the Color Run derived from it. 
Another aspect that infuriates me about the Color Run is that it is a for-profit organization. It is one thing to have an event of this sort for charity, but in this situation, the run is stealing traditional Hindu customs for their personal gain. They even have a store with, let's be honest, pretty plain merchandise, to further profit. Although there are some organizations and donation options that occasionally associate with the run, charity is not the main goal of the event. 

Loading ...
Look I'm not saying people from other cultures can't enjoy Holi, but there is a problem when the Hindu tradition behind it isn't given the credit it deserves. A step in the right direction can be as simple as a paragraph on the homepage of the Color Run website, citing Holi as its inspiration.
Furthermore, an alternative for participants can be to take part in a traditional Holi festival. This way they are able to have a memorable experience while being respectful of Indian culture. There are many events that take place and there is no need to have any deeper affiliation outside the celebration. 
The Color Run is a huge global event and, if properly executed, can be a great way to share Indian festivities with an extensive number of people. Simply spreading awareness about the customs of Holi and placing more emphasis on it as the origin of the run would make the organization seem more knowledgeable and culturally aware. 
It's admirable that foreign cultural celebrations are making their way to the United States but it is important that they are done so in a way that is respectful. In today's world, people are working towards giving cultural inspiration proper credit and it's time the same happened with Holi.