Coffee Shop Quest: New York Bagel Factory
Long time no see. It has been a while since I have written a blog post on my coffee reviews and recipes. It had taken a backseat amidst all of the craziness over the past (almost) year. I am excited to get my blog up and running again. I think the best way to reboot the blog is to begin where I first started, reviewing a coffee shop!
I recently went to the New York Bagel Factory located in Southborough, MA (205 Turnpike Road, Southborough MA) on Valentines Day. I had not been there since it had previously been Red Barn Coffee Roasters. I really liked Red Barn, so I was happy to find out that they still sold their coffee at New York Bagel Factory. It is conveniently on Route 9, making it accessible and quick.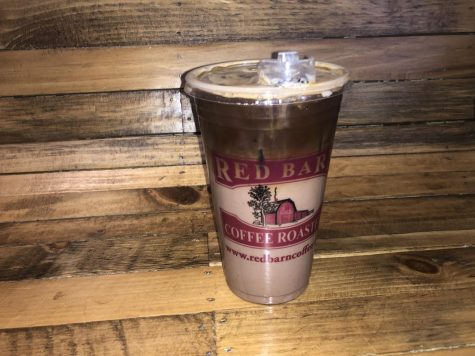 Upon entering, the environment was warm and welcoming. The inside is not overly big, but it has a simple design and was decorated for Valentines Day. They have their menu posted clearly on the wall, and have their bakery items, mainly bagels, on display in a case. They took all coronavirus precautionary steps, including a limited capacity. 
The staff was very friendly and inviting. There was a bit of a line, but they were quick with taking orders. In addition to that, my food and drink came out within a matter of minutes from ordering, which was nice and convenient. As one staff member was taking my order, another staff member already began making my coffee. The service was unbeatable.
I ordered an iced mocha coffee and a breakfast sandwich titled "The Chelsea" which included egg whites, spinach, mushrooms and swiss cheese on a plain bagel. The total came to $13.26 for the coffee and sandwich, which I felt was a bit expensive. 
I tasted my coffee first, which I really enjoyed. It was a good size, and I felt both the coffee and mocha flavor were present and balanced each other out nicely. No flavor was overpowering the other.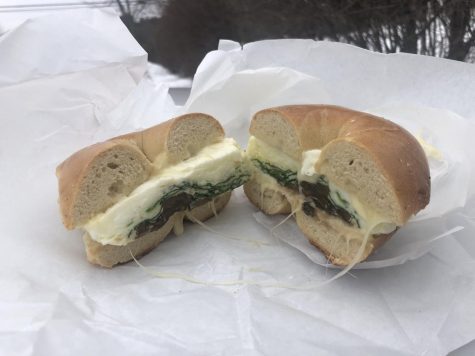 When I first opened my sandwich, it was piping hot. After a few minutes, the temperature of the sandwich cooled down and I was able to eat it. Overall, I enjoyed the sandwich. It is not something I would usually order, but I was glad I did. My one complaint was that there was a lot of egg so I did end up taking off a little bit of it. It is something I would order again, though.
Overall, I was pleased with my visit to New York Bagel Factory. I would definitely return and I want to try some of their other bagels and sandwiches. It is a convenient and delicious spot to pick up breakfast.