Best books to binge during quarantine
Quarantine is the perfect time to get back into (or start) reading. Not only can reading give you a break from staring at your screen all day, but it can also be a great way to forget about the dispiriting state of the outside world. In other words, it's a great escapist mechanism. Here are the 10 best books to lose yourself in. 
1) "And Then There Were None," Agatha Christie
My personal favorite book, "And Then There Were None," is a murder mystery about 10 strangers who show up on an island and begin to die off one by one. Though Christie is often criticized for having gripping plots but less than stellar writing, this book was equally well written as it was suspenseful. Even when you figure out "whodunit," you can reread this quickly multiple times and still be completely consumed on every page. 
2) "The Sirens of Titan," Kurt Vonnegut
This light science fiction read covers everything from Martian invasions to free will. Vonnegut writes with a kind of sharp subtle humor meant to comment on humanity today. Though on the surface, it's a very easy read with simple sentences, "The Sirens of Titan" is coated in irony, sarcasm and underlying philosophical themes. 
3) "Grit: The Power of Passion and Perseverance," Angela Lee Duckworth

 
It can be hard not to fall into a lethargic state of mind during quarantine when you're forced to pretty much sit around all day. This nonfiction book takes readers through the meaning of grit, defined by Duckworth as "passion and perseverance for long-term goals." She provides a scale for measuring your own levels of grit and most importantly, explains how to develop this character strength. This is the perfect book to read during a quarantine slump and get a kick of motivation, inspiration and energy. 
4) "A Quiet American," Graham Greene

 
Greene uses this book to comment on the American involvement in the Vietnam War. Though it might at first sound like a boring history analysis, the novel is filled with plenty of action, love triangles and perhaps the best writing I've ever read. Despite being a bit grueling and slow-paced in the initial stages, "A Quiet American" is a reflective novel that elegantly captures the American psyche. 
5) "God is Round," Juan Villoro
If you judge this book by its cover, you may think it is about religion, but in fact, it's an analysis of the greatest plays and players in soccer history. Villoro argues that soccer is much more than just a game, rather, a uniting cultural phenomenon in and of itself. After reading this book, I only fell deeper in love with soccer and developed a newfound appreciation for the magic and art the sport contains. If you're a fan of soccer, this may be the perfect book to divulge in and learn something new from.
6) "Into Thin Air," Jon Krakauer
Though COVID restrictions can make you feel cooped up and stuck at home, reading the right books can make you feel like you're still out and about, living through others' adventures. "Into Thin Air" describes an expedition to Mount Everest, detailing the range of psychological experiences Krakauer went through. Because it's a personal account, this is one of the most gripping books I've ever read, so filled with suspense and thrill it's hard to believe it's not fiction. "Into Thin Air" is the kind of book that you can binge through in a day.  
7) "The Chain," Adrian McKinty
"The Chain" is a psychological thriller detailing the process by which parents are forced to kidnap children of other families to get their child back. This is one of those books where the plotline seems too absurd, too nonsensical to be good or even readable but trust me, once you get into it, you can't put this book down. 
8) "A Gentleman in Moscow," Amor Towles
Set in 1922, "A Gentleman in Moscow" is about an aristocrat sentenced to house arrest in a hotel. He is forced to find humanity and friendship while tumultuous times for Russia unfold in front of him. Stuck in our own versions of a "house arrest," this book is very prevalent and relatable. "A Gentleman in Moscow" is written with vibrant descriptions and details, making for an overall elegant and touching read. 
9) "Infinite Jest," David Foster Wallace 
If you can get through this monstrously large book, feel free to put it on your resume. "Infinite Jest" is a hefty futuristic dystopian novel, touching on many themes relevant today. This book is a perfect quarantine read as it's something you'll need to spend a lot of time on, giving you something to occupy days with. Despite being known for being ridiculously hard to read and having a copiously large amount of endnotes, this book is truly filled with infinite jest. 
10) "All the Light We Cannot See," Anthony Doerr
This historical fiction novel takes place during World War II, detailing the life of a blind French girl and a German boy. The novel is written with dual perspectives, and zooms in and out of different timelines, adding a layer of complexity to the otherwise simple plotline. This heart-wrenching book has a slightly slower pace at parts but ultimately leaves the reader overflowing with emotion. 
About the Writer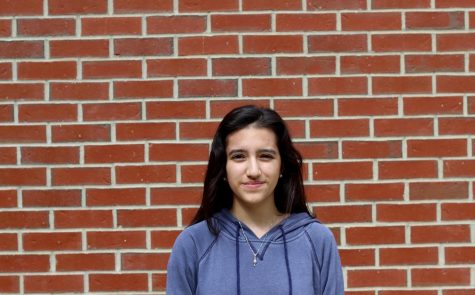 Sharada Vishwanath, Online Editor
Sharada started writing for the Harbinger freshman year when she also took journalism. She is currently the Online Editor. Sharada likes writing for the...